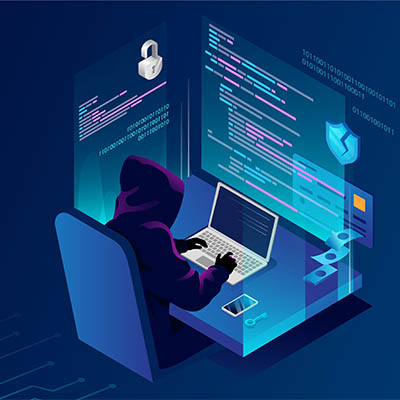 A recent surge of high-profile ransomware attacks strikes again with an assault on the world's largest meat processor and distributor, JBS S.A. The cyberattack was so disruptive that the company was forced to suspend operations in both North America and Australia, leading to a considerable impact on the supply chain. Let's take a deeper dive into what lessons can be learned from this situation.
What Happened to JBS S.A.?
In May 2021, JBS's global IT systems were hit by a ransomware attack that forced the meat processor's operations to completely shut down in North America and Australia. All operations were forced to halt as a result, and each step of the company's operations ceased, from livestock procurement to exporting and shipping.
Fortunately for JBS, they had backups prepared and were able to restore their systems. There was also no evidence to suggest that customer, employee, or supplier data was compromised by the attack. This doesn't mean that we can't learn anything from the situation, though. Here are some major takeaways from this hack.
Who Was Involved in this Attack?
There has been no indication that any activist groups were involved in the attack; those responsible for this attack are sophisticated cybercriminals, the kind who have been associated with recent Russian cyberattacks. The Federal Bureau of Investigation has taken an interest in this attack, and the United States government has been in communication with Russia regarding it.
Similarly, the Australian Cyber Security Centre has been assisting with the effort but has chosen not to disclose what they are actually doing for this assistance. The company is also working with the Australian government and the Australian Federal Police to investigate the matter.
How Ransomware Affects Other Threats
Ransomware is still relatively new in the grand scheme of things, but it has grown exponentially in the time that it has been around. It is much more than a simple threat that locks down files unless a ransom is paid; nowadays hackers are also threatening to release the target's data if the ransom is not paid. This is particularly concerning, even for businesses like JBS that have backups, as these types of organizations often have data governed by privacy regulations.
Having a backup is a good idea, even in the event that you are struck by a ransomware attack like those outlined above. The reason for this is simple; in the event you aren't struck by one of these double-ransom attacks, you should theoretically be able to recover without much trouble. Many ransomware attacks spread through automated phishing campaigns and other hands-off means, meaning that if the hacker is taking such a hands-off approach, you should be able to recover without much incident.
We at NuTech Services are committed to helping businesses just like yours overcome cybersecurity issues big and small. To find out more about how we can help your organization overcome the challenges of modern cybersecurity, reach out to us at 810.230.9455.