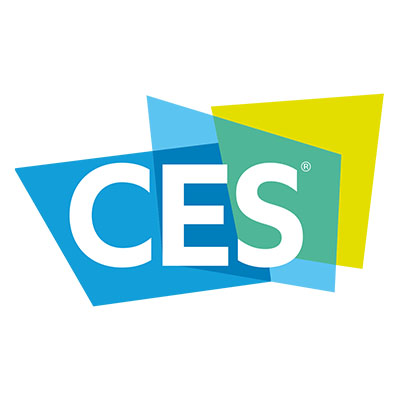 The Consumer Electronics Show is where people get to see emerging technologies first. Typically thought of as an event where innovations in, well, consumer electronics are put on display, a lot of the technology on display at CES can be big news for businesses as well. Today, we are going to review some trends that CIOs and other business decision makers should be paying attention to.
5G
The first technology that anyone who's anyone in the technology industry has their eyes on is 5G. If you were to think of a technology that would transform business, 5G might not be on the top of your list, but, rest assured, it will completely alter society, so businesses will be affected. What is 5G? It's the long-awaited fifth generation of wireless connectivity that is promising ubiquitous gigabit speeds for everyone. While most of the hubbub surrounding 5G has been about sating people's need for download speeds and autonomous vehicles, the technology will bring big changes for businesses.
As far as the business goes, 5G will reduce latency to the point where all of the smart devices that have been introduced over the past half-decade can effectively communicate. This presents more dynamic options to use smart technology for business purposes in and out of the office. Since data transmission will see less latency and higher speeds, data and services should be seamless.
At CES, plenty was made of 5G as a mobile-centric technology, but a lot of the technology that was on display at CES shifted past the smartphone and onto devices that are aimed at improving business. Cutting edge computers, apps, networking equipment, and things (a whole lot of things) aimed at impressing CIOs and decision makers with advanced functionality and speed, were on display throughout the event. From supply chain management to transportation to (of course) mobility, the innovators at CES touched on a large cross-section of improvements 5G is going to make for businesses and at home.
Cloud Analytics, Machine Learning, and Artificial Intelligence
Businesses have been pretty aggressive over the past couple of years implementing tools that claim to have some type of machine learning or artificial intelligence to improve many aspects of their business. The technology has been used liberally to improve customer service, optimize operations and logistics, even to predict customer behavior. Even in its relative infancy, the applications for these technologies seem to be vast.
At CES, visitors got a look at all types of new ways that businesses are going about using these technologies. One of the most impressive uses of these technologies is in new logistics tools. Between the use of autonomous vehicles that speed up businesses and lead to fewer shipping costs, and computer vision that provides transparency in the acquisition and viability of resources, AI is at the center of business-specific applications that will make it to market in 2020.
Consumerization of IT
At an event called the Consumer Electronics Show, it stands to reason that it would be a treasure trove of new and useful technologies (or in the case of CES 2020, technology-fueled "things") on display. The consumerization of IT has been ongoing for the past several years, and businesses have reaped the rewards of this.
At CES, the whole event is dedicated to pushing the consumerization of IT. New solutions to problems, new products incorporating innovative technology, and strategic technology rollouts aimed to take advantage of other innovations were all over CES 2020. New computers, including the first look at some 5G-capable ones, are some of the more noteworthy of the event; and, are definitely aimed to catch the attention of CIOs and other business decision makers.
With so many prototypes being unveiled at CES, it's hard to maintain that this technology will even make it to market, let alone be available any time soon. If you want to learn more about CES 2020, visit the event's website at https://www.ces.tech/. For more great technology-centric articles aimed to help your business, return to our blog soon.