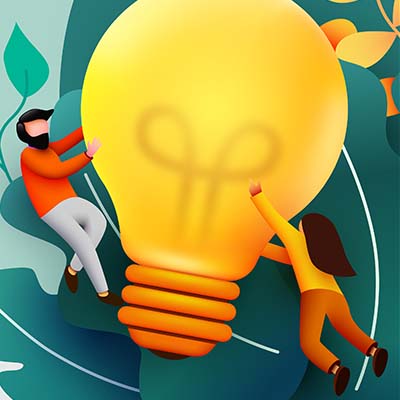 You might think that remote work for specific positions is taking off, and while this is true for some, it's not necessarily the case for all. Knowledge workers, for example, are seeing fewer and fewer new job postings, as evidenced by a report from Braintrust. This report analyzed 150,000 new job postings and had some surprising results on the remote work front.
Defining Remote First Positions
By "remote first" we mean that remote first companies make it a priority to hire remote workers for most, if not all of their open or available positions. As such, they have a limited in-house workforce, choosing the flexibility that remote work allows for rather than limiting operations to a centralized office location. Some companies that consider themselves remote first include Intuit, Facebook, and Amazon.
But how does this policy of remote first employment translate to knowledge workers? Not in the way that you might expect.
Defining Knowledge Workers
Knowledge workers are those that provide value in the workplace through their knowledge, i.e. knowledge they have obtained or developed over time. Some examples of knowledge workers include programmers, pharmacists, lawyers, engineers, and scientists. In a sense, you can consider knowledge workers to be "problem solving" workers.
Why Does This Resistance Exist?
As reported by TechRepublic, the resistance to remote first work policies seems to be in areas that have traditionally not had strong policies surrounding remote work. This compounds in regions that have historically not had strong turnout for knowledge-based workers. These companies are stuck in a difficult position. They cannot find local talent, but they have also lagged behind in the shift to hybrid and remote work.
Additionally, there appears to be a disconnect between offices that are trying to stick to the old way of doing things and their employees. Consider the past few years and the number of offices that were forced to transition to remote work due to circumstances surrounding the pandemic. Employees got a taste of what it felt like to work remotely, and they do not want to give it up. They are ready to embrace a more flexible way of doing things, but can workplaces keep up with this?
While there might be some resistance to remote-first work for knowledge workers, we don't think that your business should be one of them. Thanks to remote technology solutions that allow employees to work from anywhere with relative ease, you too can jump on the remote work bandwagon and reap the incredible benefits that come from employing remote workers… assuming that you have a solid strategy in place for adding them to your workforce. That's where we come in.
One of the key challenges facing companies employing remote workers is the technology involved in maintaining access to important resources and establishing communication between the office and the workforce. NuTech Services can help your organization make this transition seamlessly. To learn more, reach out to us at 810.230.9455.