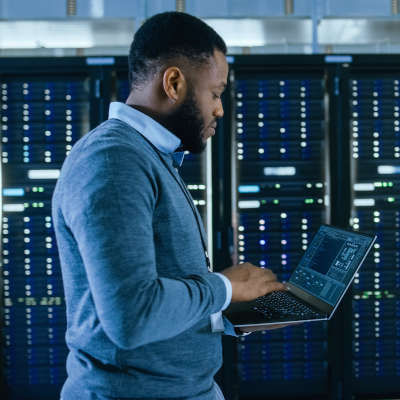 Unfortunately, small businesses are having a hard time right now. If your operations are to continue throughout this time, some significant changes are going to be required. Here, we're looking at how you can use current technologies to help sustain your business. Chances are, you may already have these technologies available to you.
Making the Most of What You Have
As states have mandated that businesses either close or move operations offsite for the well-being of their employees and clients, many people seem to have been caught off-guard by the duration of these orders. As a result, many businesses have since shifted from a "shut down and wait it out" strategy to trying to do whatever they can—which, for many, is implementing a remote workforce.
Regardless of whether a business tried to cobble together remote operations at the onset or later on, there are still a lot of issues that they will need to contend with. Paying the bills, setting everyone up with the solutions needed to work, and maintaining productivity are all necessary to consider.
Some businesses took the route of laying off their workforce as shutdowns began as they put their businesses on pause and were then provided a lifeline in the form of the paycheck protection program. This subsidy enabled them to keep at least some of their team working and employed. A major tool that helped to accomplish this for many was automation, as this helps to keep your finances fluid.
Automation helps businesses spend their time more productively, fulfilling tasks like payroll processing, managing operations, and invoicing. This not only helps save time, but also money, mainly because these common tasks are commonly outsourced. Of course, other business needs like collaboration, supply chain management, and project management can also be benefitted by leveraging automation.
Security Amidst Security
Cybersecurity is another critical business need that has been largely pushed to the back burner. There has actually been a decline in cybersecurity spending, despite an upwards trend in business being conducted online. Small businesses actually cut their cybersecurity budgets when revenues began to disappear. The cybersecurity industry has been growing at a rate of approximately five percent each year for the past eight years. This year? A little over one percent.
If you're currently depending on a remote workforce, you want to give them every opportunity to experience success. This is true of most. Most organizations, while they are reducing their overall cybersecurity budget, are still investing in endpoint and intrusion protection. This shows us that, despite the uncertainty of the future, they are still reducing organizational risk by securing their network endpoints.
Of course, you shouldn't rely on automation to eliminate cyberthreats. Despite IT solutions now heavily featuring artificial intelligence to identify threats, many attacks now rely on phishing attempts. These only become more dangerous when your employees are working remotely, and even more so on their personal devices. As a result, you need to ensure your team is aware of the phishing attempts that will be directed against them. This will require ongoing training in updated best practices, if only to prevent a major malware attack from infiltrating your network.
One way or another, businesses will almost certainly have a larger focus on remote operations moving forward. For assistance with the solutions and strategies that will keep your processes progressing from here on, reach out to the IT experts at NuTech Services today. Give us a call at 810.230.9455.