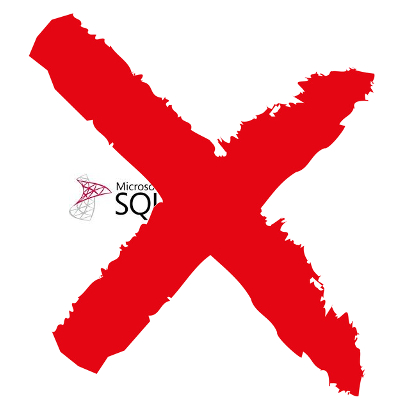 Do you know which database management system is used by your company's servers? Obviously your end users aren't expected to know the answer to this question, but this is something that you, as a business owner, need to be aware of. If you don't keep track of which database software you're using, you might accidentally wait too long and wind up running an unsupported piece of software. For example, you need to move away from SQL Server 2005 (which is now unsupported) as soon as possible.
For those unaware, the end of life for SQL Server 2005 was just last week, April 12th. This means that if you haven't upgraded away from it yet, you could be in serious trouble. Plus, 10 years is far too long a time to use any dated software.
Your best chance is to upgrade to a more recent version of database software that's supported by Microsoft's security patches and updates. SQL Server 2014 or Azure SQL Database are two great options that will last your business for years to come. The skilled technicians at NuTech Services can assist you with such an important upgrade. Let's face it; unless you're an experienced technician in your own right, your best chance of switching to a new database software solution with minimal complication is by letting professionals do it. This helps you avoid a lack of compatibility with mission-critical applications. Errors like these can lead to huge operational inefficiencies, which inevitably leads to downtime. Plus, if you are upgrading your SQL Server, you may need to reconfigure or upgrade certain apps, which is significantly more challenging than installing a new version of SQL Server.
Tim Hegedus, senior manager of the analyst team with Miro Consulting, explains to CIO: "The biggest risk stems from continuing to use the product when there is any kind of uncontrolled or external access to that database. Any security breach can be damaging not just monetarily but also reputationally."
Organizations that utilize sensitive data need to be especially careful of this type of upgrade. If you're using SQL Server 2005 (or any other unsupported software), what would happen if your systems were hacked and you lost access to important data? Or worse, what would happen if this data was stolen by hackers looking to sell it on the black market? Your business could be subject to hefty fines, many of which could number in the thousands of dollars per record.
Businesses that want to upgrade have a great opportunity to try out Microsoft Azure. Azure SQL VM is a legitimate option to consider, especially if you don't want to buy and maintain a new server unit. Keep in mind that doing so requires the migration of software solutions and all of your data; something that NuTech Services can help you with. We can also help you weigh the pros and cons of the many options available to you.
For assistance upgrading away from SQL Server 2005, or any of your other unsupported software, contact NuTech Services at 810.230.9455.