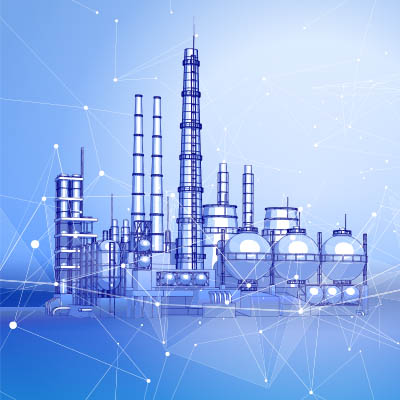 When you think of professional services, you may think about smart people doing important things that took them years to learn how to do. You may not, however, consider them the kind of people that lean on their technology to make their businesses work. This is because for the longest time, technology wasn't a major part of the professional services landscape.
Times have changed.
Today, the professional services industry is experiencing somewhat of a makeover. The effort-based expectations of the past are being replaced with outcome-driven expectations, leaving many professionals looking to technologies to help their businesses manage this shift in expectations. Typically, businesses begin their quest for efficiency by automating mundane portions of the business. This creates cost savings and promotes speed. The problem this model presents for professional services firms is that they don't have many parts of their business that can be automated.
Since the front office and the back office of many professional services firms have some form of disconnect, and much of the work dictates that a person handles the intricacies of that work, automation isn't really an option. That doesn't mean there aren't ways for professional services to utilize new technology to promote faster, more accurate, and more efficient operations. One way that professional services companies can improve is by making a digital transformation.
What Is a Digital Transformation?
The digital transformation refers to shift from analogue systems to digital ones. Over the past twenty years many analogue systems have been retired to make way for digital ones. This includes cloud-hosted solutions for time and resource management, productivity and collaboration, and even for the archival of information. The added efficiency a professional services firm can gain from committing to digital systems–especially in the processes listed above–is sure to quicken the pace of your business' operations. Let's take a look at the technologies some of the most utilized professional services companies are beginning to use.
Medical Practices
Medical practices have been improving their IT under mandate for almost a decade. How has the digital improvement gone? A study from 2018 showed that 60 percent of practices that have upgraded their information systems have had a positive experience, while 23.5 percent had (what they're calling) positive-to-mixed results. Only eight percent reported having a negative experience implementing technology. It took healthcare officials at every level working together to achieve digital transformations that help fuel electronic health records and other technologies used to help curtail cost redundancies and promote the delivery of comprehensive care.
Law Practices
There are a lot of lawyers that like to continue to do things the way they always have. After all, it is one of the oldest professions and there is a standard of decorum that many lawyers adhere to. In many ways the legal profession remains unchanged. That doesn't mean that they aren't using technology. The profession as a whole may not benefit from automation as much as other professionals, but it still does benefit through other solutions like document management, mobile management, and other digital systems often utilized with remote workforces.
Most professional services firms are, like most other businesses, using information systems to improve operations and be the best firm that they can be. If you are working in the professional services market and would like to learn more about how your firm would go about making a digital transformation, call the professional service experts at NuTech Services today at 810.230.9455.