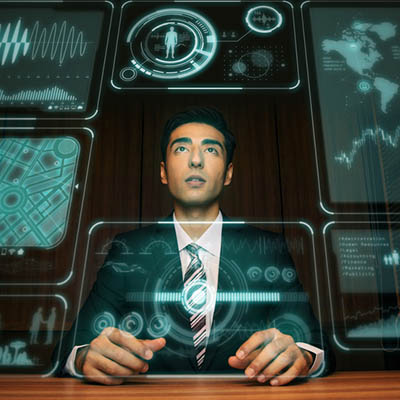 Businesses of all sizes have come to depend on their IT for productivity. IT administrators that constantly monitor their network and infrastructure reduce downtime, leading to higher resource availability. With the increasingly complex makeup of an organization's network this becomes quite the task.
What Makes a Network Complex?
First we should mention that computers are complex machines and if you've ever tried to fix one without the specific knowledge it takes to do so, you more than likely ended up like everyone else who has tried, and called a professional. The traditional computing network was made up of centralized servers, end points in the form of workstations, and some networking equipment that allowed these machines to communicate with one another. Adding the availability of the Internet to that equation makes the network much more complex, mostly due to the breadth of the Internet as it exponentially increases your business' exposure to threats.
Expanding that even further with the growing number of endpoints on a network due to the deployment of wireless networks that connect all the smartphones, laptops, and tablets to the network; and, all the other connected devices that are out there today… there is a lot of ground to cover. That's not even considering virtualized data, cloud platforms, a website, and other higher-bandwidth applications such as video streaming or communications systems.
Network Monitoring Best Practices
Before we start listing ways you can monitor your network and infrastructure more effectively, we should mention that as trained professionals, we recommend entrusting your network monitoring to people who are versed with the makeup of your business' network and infrastructure. Our managed IT services platform is a perfect complement to a large complex network filled with potential problems.
5 Monitoring Practices to Consider
Pay Attention – This goes without saying, but by keeping the health of your network at the top of your list of priorities and monitoring components in real-time, you can be more proactive in fixing issues before they become downtime-causing problems.
Find an Overreaching Solution – By integrating an end-to-end monitoring strategy, it gives you the power to coordinate efforts and present technicians with one version that they can act upon. Find a solution that handles both wireless and wired networks, virtual and physical environments, databases, and applications and supports all necessary protocols and languages to be able to monitor any device or program.
Optimize Bandwidth – Data flow bottlenecks can absolutely hinder your business' ability to utilize all the tools effectively. Monitoring bandwidth levels can bring about favorable results.
Prepare to Scale – For the modern business, scalability is key. To ensure that the staff of your business has access to the productivity systems they require, being able to scale up or back–depending on the situation–is essential.
Ensure Your Solution Is Flexible– When you choose a monitoring platform, be sure to choose one that doesn't have inflexible licensing models as you need it to be able to work across all types of devices and applications.
The IT professionals at NuTech Services are experts and monitoring and managing business networks. Call us today at 810.230.9455 to find out more about how we can help you run a more efficient business with technology.