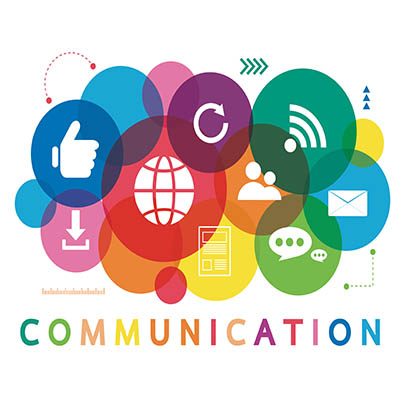 The fact that many of their workers never see each other has led to some interesting shifts in the way that businesses approach communications. They used to just walk across the room and have a conversation, but as people try to make sense of the hybrid work environment, communications will continue to be a key. Let's take a look at how your internal and external communications strategies will change to meet the needs of your roving workforce.
The Hybridized Has Created Certain Challenges
Your team has been using multiple modes of communication for a while. They utilize email, they send each other text messages and instant messages, they collaborate on files together, they've likely even spoken to each other on the phone. The one thing they haven't been able to do since the pandemic struck in early 2020, is talk face-to-face.
You're probably thinking that they've interacted face-to-face on video conference calls, but consider for a minute that a large percentage of communication is non-verbal, and we don't mean Facebook Messenger texts, we mean from body language. That aspect has been eliminated completely, and some organizations have struggled without it.
So while communications may not be the same for every business, we can bet that if your team hasn't seen each other in-person in months, there is probably something being missed. Here are a few solid practices that you can start to normalize communications in the new normal.
Internal Communication Practices
Lead by Example: When attempting to spur on better communications inside your business, you need to take the reins and lead by example. Not only do you need to communicate your expectations to your team, you need to be right there with them to ensure they are meeting those demands.
Personalization: Ditching the jargon-filled business productivity rants is a solid practice regardless of the situation you find your business in. Internal communications should be about collaboration and cooperation and clearing the air so there is less confusion and fewer impediments to progress.
Switch It Up: With so much in flux, it is important that you use all of your communications in a way that benefits the process it supports. For example, if you have a project team that can't meet because it's crewmembers aren't in the office at the same time, make sure that there is a video conference meeting in lieu of a conference room meeting. Using all the tools at your disposal to normalize communications in your business can be a major benefit.
External Communication Practices
Keep Your Contacts Updated: Your business is making moves and it's not a bad idea to share it with the people you depend on. Your clients appreciate being kept in the know, your vendors can use good ideas at their own business, and prospects will do more business with a company that keeps things transparent.
Empathize With Current Issues: We've all been dealing with major problems for more than a year, and if your business has been fortunate enough to come through it in good shape, make sure to let people know that you are ready to help in whatever way you can.
Speak Directly Whenever Possible: As long as it doesn't hurt your business, being direct can really help move things forward. Sometimes people need to be handled carefully, but for the most part people respond to plain speaking and straight-forward messaging.
At NuTech Services, we can help your business sort through the many issues you will face by going hybrid. Give us a call to learn more at 810.230.9455.