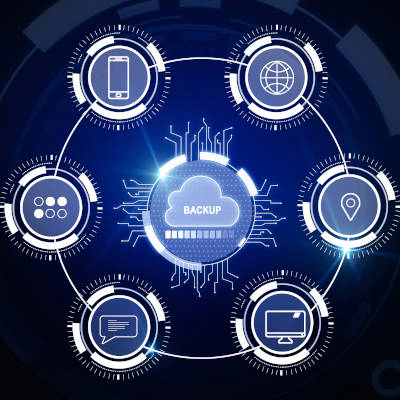 If you are a regular visitor to our blog, you know just how important we think data backup is for any business that relies on data. If your business stores and creates data, you need to have a backup strategy in place. It's that simple. Today, we want to discuss how to improve your data backup strategies with a BDR.
Why Do You Need Data Backup?
This is pretty self-explanatory. Your business is constantly under threat. You may not realize it because you've been fortunate enough not to have any threat be bad enough where your operational and financial data is actively at risk. That may not always be the case, however. Consider how important your data is and think about all the things that could happen where you would have to deal with data loss. Situations that stem from natural disasters, scams and hackers, hardware failure, and human error can all trigger data loss. That's a lot of variables to cover to keep hoping that nothing will happen.
The health of your business depends on that data. There is employee data, financial data, vendor and customer data, and most importantly operational data that needs protection. At NuTech Services, we have seen a lot of different solutions to the data redundancy problem. We've seen people use tape backups, we've seen people back their data up to a network attached hard drive, we've even seen businesses neglect the process altogether. Today, there is a better way.
Get BDR From NuTech Services
We take data backup extremely seriously because it makes protecting our clients' digital assets that much easier. It's good for us, but it's really great for our clients. The Backup and Disaster Recovery service we provide works several ways to protect a business' digital assets. They include:
Complete customization of backup – A company has full control over their backed up data. They can choose what data they need to protect and our technicians will build a solution to those standards. This allows businesses to keep costs low if they only have certain data to back up and also allows them to backup everything if they so choose.
Following best practices – In the IT support industry there is something called the 3-2-1 rule. It is considered a best practice because it protects an organization's data in multiple ways. With our BDR service, we follow this best practice. It means that we keep at least three copies of your data, with two being stored onsite, and one offsite. This means that if your business is hit by a disaster your organization will still have a working copy of your data that you can restore from the cloud, but if you just have to restore data because someone accidentally deleted something that you needed, you can restore it from your network-attached device.
Incremental updates – One of the best features of our BDR service is that you don't have to run your backups after work hours. Once your data is uploaded to the BDR and the cloud, it then can incrementally back up data frequently. This provides an organization the ability to lose less data if something were to go wrong.
Professional support – As with any of our services, the solutions are tested, maintained, and managed consistently to provide the best possible situation for your business. Our expert technicians know that investing in technology can sometimes be a hard decision, but with the BDR, it is an extremely safe investment.
If you would like to learn more about data backup, data recovery or how it fits into your disaster recovery and business continuity plans, call our knowledgeable consultants today at 810.230.9455.