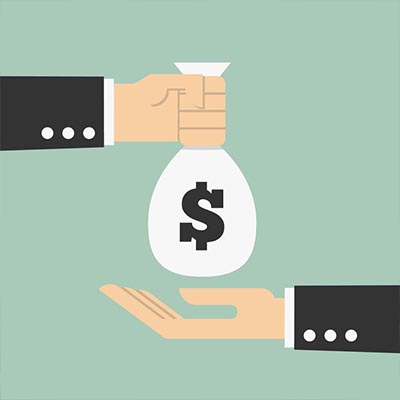 Business owners; ever sit down and run through all of your expenses and ask yourself (or your accountant) what you are actually paying for? We've been there. Technology expenses like hardware, software licensing, cloud hosting, management and maintenance, support, and service agreements all add up quickly and it makes it easy to question what you can trim to save money without sinking the ship, especially when you rarely need to call your current IT provider.
What Am I Paying For?
If you utilize a managed service provider (MSP) who handles the maintenance and support of your IT infrastructure, it's likely that you pay a flat monthly, quarterly, or yearly rate to cover the upkeep of your workstations, servers, and network infrastructure. This model has become increasingly common and it makes a lot of sense; it takes a decent amount of maintenance to keep a business network running smoothly, and when it's handled proactively there are fewer issues in the long run.
One thing to note; we can't account for every Michigan provider, because everyone has their own way of quoting and billing for their IT service, but typically if you get a monthly flat-rate bill per user or per device then your IT company is providing some level of service on a regular basis. That may or may not be all-inclusive support for end users, cover hardware failures, etc. We're not really here to nitpick the minutiae of an agreement though, what's important is that you are getting what you pay for, and perhaps more importantly, that your IT is handled in a way that isn't setting you up for failure down the road.
All that out of the way, when reviewing your regular technology bills, when you see that line item for maintenance and support, you might look back at how often your team had to call for support or put in a service ticket over the past several months. If your IT has been running smoothly the past few months, you probably have that one big question…
It's the Pareto Principle
A little tangent here; but you know when it's time to pay that homeowner's insurance bill, and you think to yourself, "Man, I didn't have to use this at all this year. I'd probably feel a little better writing this check if the insurance had to pay for a new roof or to recarpet my basement." You are not alone, and that's the same feeling you might get with good IT management.
Back on track, the Pareto Principle, more commonly referred to as the 80/20 rule, states that 80 percent of the effects come from 20 percent of the causes. Basically, it's an ounce of prevention equals a pound of cure.
That's exactly how IT works. If you set everything up right, configure it and document it well, and then carefully monitor it, you won't be running back and forth to keep fixing it. It's typically much more cost effective to manage and maintain your network than it is to set it and forget it, and only come back when something goes horribly wrong.
If your IT is running smoothly, and your users are productive, and your security is passing every audit with flying colors, then that ongoing management and maintenance is performing exactly how it is supposed to.
It's not like insurance, where you continue to pay for the peace of mind that when something happens you are covered. Instead, you are paying to prevent something bad from happening in the first place.
We hope this helped explain how most managed IT bills work. If you have questions, or want to know how we can help keep your organizing running smoothly, don't hesitate to reach out to 810.230.9455.