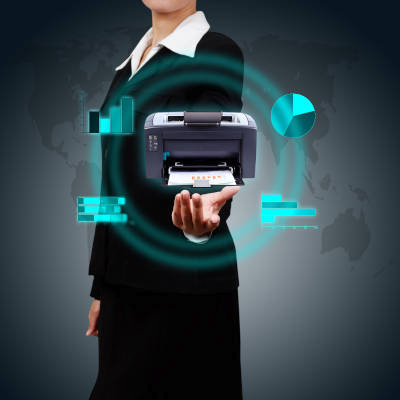 The dreaded printer is often ignored by business professionals, until they have to use it, and it's out of ink/toner, has a paper jam deep inside the machine, or they mysteriously disappear from the network for no reason. They are forgettable machines that hardly function properly and need constant maintenance; and, this can get really expensive.
Depending on their needs, businesses might have a series of consumer-grade printers, or they may rely on a centralized network copier/printer. Regardless of how you go about using the printers at your business, ensuring they are managed centrally will help a business cut down on problems.
You Can Manage and Control the Expenses Tied to Printing
Many businesses don't manage their printers at all. As ink/toner prices continue to climb, this can produce major, pointless costs. That's why some businesses have begun to push a paperless strategy, using digital means to store, search, share, and back up organizational files. This strategy, while coming with substantial costs, takes the guesswork out of the whole process.
Reducing the amount that your users print can really make a difference over time. In a recent industry survey conducted by Xerox, it was found that 64 percent of small businesses aren't tracking their printer usage costs. The report also revealed that nearly half of companies believe that their employees were just printing out their emails.
Printer Management is Worth Investing In
To avoid the waste that comes with this type of behavior, a small business can deploy tools used to control, report, on, and restrict printer usage. Since every business has different uses and requirements, using a permissions-based system allows for centralized management over your printers.
Additionally, by having a print management platform in place, those endpoints are patched, updated, and protected against threats. There have been many cases over the last couple years where cybercriminals have utilized office printers as an entry-point for spreading malware or breaching data. These types of exploits can cost your business a lot more than another ream of paper or toner cartridge.
Going Paperless May Be Right for You
For some organizations, it may be worth it to reduce your printing costs by going paperless. Going completely digital means that documents can be searched, copied, organized, and shared securely, and backed up without requiring paper, toner, or bulky filing cabinets. Today, even contracts can be shared and signed digitally without a single sheet of paper being used.
Would you like to learn more about paperless office solutions? Contact us today at 810.230.9455.