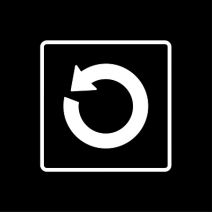 Have you ever been in a situation where you have to continuously hit the refresh button in your browser? Maybe you're waiting for an online sale to go live, or you're waiting on an online forum for a critical response. Or, maybe you're just waiting for an important email. Either way, manually refreshing your browser multiple times can be both annoying and inefficient. We'll show you how you can refresh it automatically.
Install Super Auto Refresh
You can use the Super Auto Refresh Chrome extension to save yourself from brutally assaulting your browser's refresh button. You can do so by following the above link in the Chrome Web Store, and selecting + ADD TO CHROME.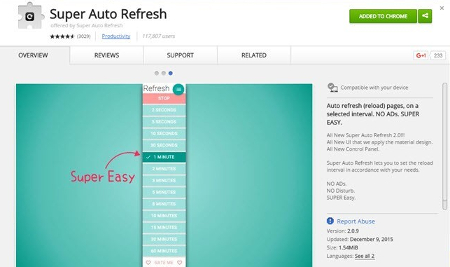 Once you've successfully downloaded and installed the extension, an icon will appear in the far-right side of Chrome's address bar. Click it, and you'll see a drop-down menu.

Next, you'll need to select how often you want the page to be refreshed. You could have the page refresh as often as every two seconds, or as infrequently as every 60 minutes.
If you've reached the point where you don't need the browser to refresh automatically anymore, you can stop Super Auto Refresh from doing so. Click the icon in the address bar, and select the red Stop tile.
One additional feature of Super Auto Refresh is that you can easily manage the tabs that you've enabled the extension on. Online Tech Tips explains how to do so:
If you click on the little green hamburger icon to the right of the word "Refresh," a new tab will load that will list out all the pages that are currently set to refresh along with the set time intervals and the amount of time remaining before the next refresh. Note that if you close a tab and then reopen it later, the extension will remember and apply the same refresh settings.
We also want to mention that a page with Super Auto Refresh activated on it only applies to that particular tab. Other open tabs won't automatically be refreshed. They will only do so if you activate the extension within the tab. You can easily open a new tab that's unaffected by Super Auto Refresh by selecting the hamburger icon > New tab.
Please be aware that constantly refreshing a web page can eat up a significant amount of bandwidth, so make sure that you're mindful of how you use Super Auto Refresh on your company network.
For more great tips and tricks, subscribe to NuTech Services's blog.