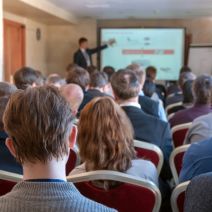 Presentations are a necessary, albeit time-consuming, responsibility that you have as a business owner. Thankfully, there are simple tools like Microsoft PowerPoint available to help make your job a little easier. Unfortunately, it's very easy to make a boring or less-than-great presentation, which can hamper the audience's ability to let the message sink in. Here are five ways to make sure that your next PowerPoint is as effective as possible.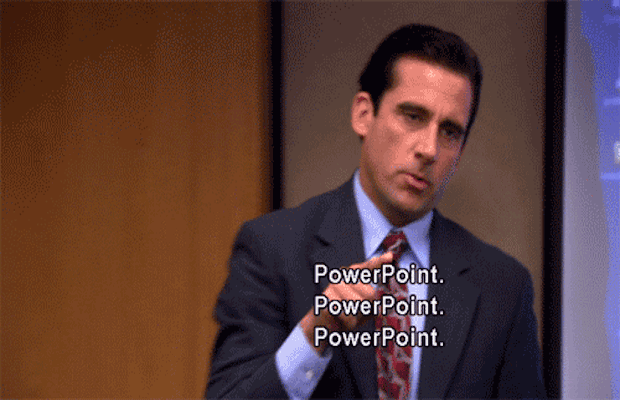 Minimal Text Means a More Effective Message
When making a presentation, some users will find that it's very easy to load their PowerPoint presentations full of text. This is one of the most common ways that PowerPoint presentations fall short when it comes to value. The slideshow text shouldn't be used as a substitution for your own voice. It's difficult for an audience to read the text on a slideshow and listen to you speak at the same time, so use a minimal amount of text whenever possible; and whatever you do, do not read directly from the slides.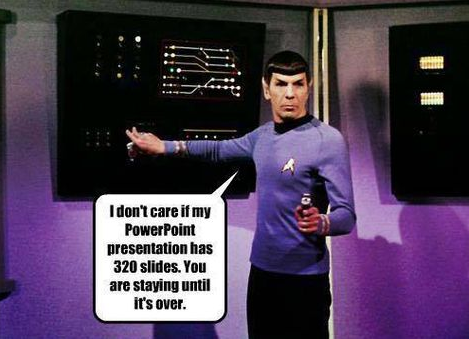 Use Quality, High Definition Graphics
During the construction phase of your presentation, it's important that you keep the quality of images in mind. Just because the presentation looks great on your monitor doesn't mean that it will look fine when blown-up on a big screen. Low or normal quality graphics might look blurry when applied to a large screen, so it's important to always use high quality graphics whenever you can. Try to avoid using generic Microsoft Office clip art graphics and stock photos, if possible.
Don't Use Animated Transitions
It's true that the occasional slide transition can help ease the monotony of simply clicking the button and advancing to the next slide, but animating every single image and bullet point is a little overkill. You want the audience to be able to concentrate on you and your presentation. If they're too busy staring at words whipping all over the screen, you run the risk of losing their attention, which is counterproductive to your goals and intentions.
Use a Single Clear and Consistent Font


othing is more unprofessional than a PowerPoint presentation that can't seem to decide which font it likes the most. If your slideshows use multiple different fonts, you've likely fallen victim to this common mistake. Use one font and make sure every slide uses only that one. Your slideshow should utilize a basic font like Arial that can be seen uniformly across the entire presentation area. Fancy letters aren't necessarily good for your presentation, either, so avoid those as often as possible.
Use a Uniform Color Scheme
Inconsistent colors can be one of the worst ways to destroy a presentation. Just because your presentation can have all of the colors of the rainbow doesn't mean that it needs to. The less complex your color scheme is, the better for your viewers. Try using your company's logo as a jump-off point, and be sure to use the templates provided by Microsoft Office. Unlike the clip art, the templates are actually very sharp and simple to use.
All of this winds down to one overarching tip that should always be followed when constructing the PowerPoint slideshow. You should always design it with the end user in mind. The audience is the one who has to view it, so make it easy on the eyes and use it to augment your presentation in a professional manner. After all, you're the one they want to see, not the PowerPoint.
Do you have any particularly helpful tips you'd like to share concerning PowerPoint? Let us know in the comments, and be sure to call NuTech Services at 810.230.9455 for more tips on how to make the most out of MS Office.