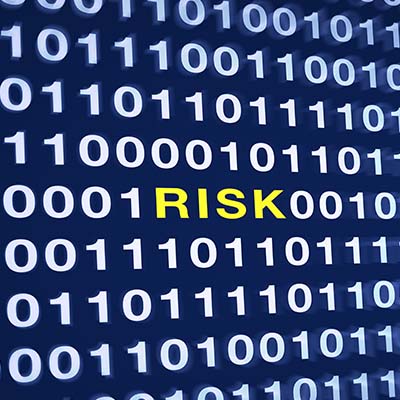 How effective is your cybersecurity? It seems like a simple question, but no less important to consider and determine as the answer could be the difference between a prevented breach and a successful one. In order to keep track of your business' cybersecurity preparedness, it is important that you regularly evaluate it. Let's go through the essential steps to performing such an evaluation.
Step One: Figure Out Where Your Weaknesses Lie
The first step to evaluating your cybersecurity is to identify where your biggest shortcomings are—otherwise, what chance will you have to fix them? Threats are always being improved and developed anew. Figuring out which parts of your business' technology are due for an upgrade is key to shoring up the weaknesses that these upgrades can resolve.
If a simple upgrade or patch isn't the answer, this will help you figure out what is. Maybe someone needs additional training to reinforce secure processes, or maybe an unreported complication has your team resorting to workarounds that open you up to attack. In essence, you need to know what problems need to be solved before you can solve them.
Step Two: Apply Trusted Methods that Meet Established Standards
When all is said and done, it really isn't that hard to figure out what you need to do to protect your business. There are assorted organizations that have publicized the best practices that they recommend (or actually, urge) businesses to abide by in order to minimize modern cyberthreats. If you aren't sure whose recommendations you should be following, don't hesitate to give us a call and ask. We're happy to help you figure out what needs to be done.
The same can and should be said of any industry-based regulations and compliances that might apply to your business. Things like the Payment Card Industry Data Security Standard (PCI DSS) apply to most businesses in operation today, and there are some industry-specific guidelines that could severely hinder one's success if they are not followed. Knowing what applies to your business and abiding by any applicable rules and laws will only help make your security more effective.
Step Three: Figure Out if You Have the Resources You Need
Somewhere along this process, you might have a moment where you feel a little overwhelmed by everything that is expected of you—and that is completely understandable. It is, in a word, a lot. While your cybersecurity is obviously very important, you still have to run the business you're trying to protect… and unfortunately, fully-credentialed IT professionals don't come cheap.
There is one glaring exception, though, that can give you the opportunity to enlist the skill of a full team of professionals of this caliber for a manageable monthly cost. This is how the managed service model works. By relying on our team members for however much of your IT-related needs as you wish to use us for, you can rest assured that you have the resources needed to manage your business' essential tools and technology in a secure fashion. Maybe you have us handle your security while your in-house team maintains your IT, or vice versa. We can scale our services to precisely fit your needs and budget, without shortchanging any security requirements you may have.
Step Four: Plan Your Cybersecurity's Future
While it may be obvious that planning for cybersecurity after a security incident is the most perfect example of "too little, too late," more businesses than you'd think still follow that approach. Some of them do so without even realizing it, simply because they haven't considered how cyberthreats change over time and how easily they could find themselves in the crosshairs someday.
Fixing this requires a proactive approach. Take the time now to devise a security plan and policies for your business to follow—particularly if a security incident were to darken your doors—and train your team to do so automatically. Once you have this plan established, break it out every now and then to review it and adjust it as need be… cyberthreats change over time, after all.
NuTech Services is Here to Help You at Every Step
As a managed service provider, a large part of what we do is centered around the idea of cybersecurity, so we have a lot of experience with fulfilling each step of this process. Find out what we can help your business accomplish by calling 810.230.9455 today.