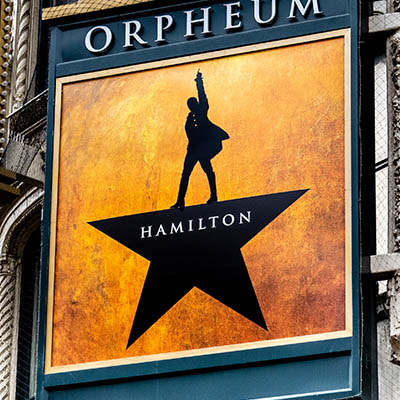 Hamilton had risen to be one of the most coveted theater tickets before the pandemic struck, having a low-end price tag of over $600, with a nine month wait. Now that the pandemic is in full swing, however, there is another option that enables you to catch the show.
On July 3rd, the Tony-winning Broadway musical was released on Disney+, meaning that history buffs and theater nerds alike don't have to Wait for It. Even better, you can now watch Hamilton with all your friends. We Know, it's pretty cool, especially since you don't all need to be In the Room Where it Happens. Let's go over how you can arrange that in this song-title-pun-filled blog.
Making Use of a Disney+ Watch Party
What is a Watch Party? Simple: it's where you virtually gather with your friends and family to simultaneously stream a movie or show together, despite being in different locations. Many services, like Amazon Video, added this feature to help people make it through social distancing during the global COVID-19 pandemic without telling anyone to "Meet Me Inside."
Hosting a Hamilton Watch Party
To enjoy this theater production of the life and times of Alexander Hamilton along with your socially distant friends, there are a few things that will be required of all participants.
Disney+
Naturally, everyone who wants to watch will need an individual Disney+ account. Unfortunately, the free trial offer for Disney+ is no longer offered. After all, once the second season of the Mandalorian was announced, they knew they could say "You'll Be Back" to all their subscribers (we'll see how the $30 rental for the live-action Mulan impacts this).
Subscribing only requires a quick visit to https://www.disneyplus.com/. You may also want to check online for any promotional codes that may be currently offered.
A Browser Plugin
Everyone also needs to install a Chrome browser plugin. There are some exclusive to Disney+, while others allow you to host watch parties via Netflix, Hulu, YouTube, and Prime Video as well. If you're hosting, pick the one that works for you and make sure everyone has it installed ahead of time so there aren't any delays. If you only care about doing a watch party with Disney Plus, you can use the Disney Plus Party plugin. If you want to host watch parties with Netflix, Prime Video, YouTube, and Hulu as well, you can check out Vemos.
These plugins will let you synchronize your video with the rest of the watch party and chat with one another. Add the plugin to the top of your browser and create an account.
Once that's accomplished, you can start up Disney+ in your Chrome browser and start the movie. Then you can click on your new plugin and select the option to host. You'll be prompted to name your viewing room. Meanwhile, the rest of your party will need to have installed the plugin, created an account, joined a movie, and entered the name of your room. That Would Be Enough for everyone to participate.
Then, as the host, you have the power to start the movie and have it play to everyone's device. You can pause it so that people can Take a Break without asking "What'd I Miss?" or you can play the entire production Non-Stop.
Fair warning—some of these group viewing applications are only free for a set number of hours each week. Make sure you pick one long enough to view the whole thing, so nobody starts asking What Comes Next?
With any luck, this will allow you and your friends to watch Hamilton and keep everyone Satisfied.
Want more handy technology tips and tricks? Consider NuTech Services Your Obedient Servant. Each week, we update this blog with more tips and best practices, along with a Hurricane of useful technology information. With our help, you don't have to feel Helpless when it comes to your business' IT. We can be your Right Hand Man, just give us a call at 810.230.9455.
Let us know, how did we do with the song title puns? One Last Time, don't forget to subscribe to our blog!