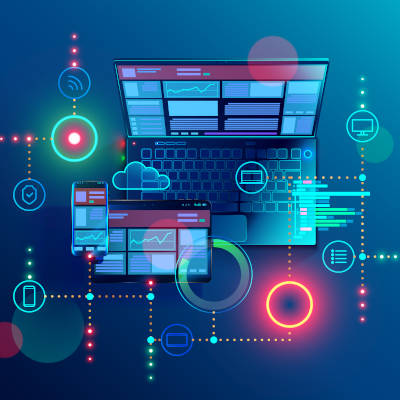 Software is a major part of doing business nowadays. Not only do you depend on it to manage core functions of your business, that software can be purchased in multiple different methods. When choosing management software, your business needs to choose one that fits your needs, returns long-term benefits, and provides a platform that will help you build your company. Let's go through some considerations you'll need to consider when choosing management software.
What Is Your Problem?
There are literally scores of different titles out there that have been created to help companies like yours do business better, but some are better suited to your business than others. Where you should start when attempting to choose a management software is to look at your business' problems. You need a management software that will help you best solve those problems.
Typically these problems include: work redundancy, using too much software to keep everything straight, and lack of interdepartmental coordination. By identifying your business' specific problems, you will be able to whittle down your options. In doing so, the solution you ultimately choose will do a better job of meeting your business' specific needs.
Workflow Is a Major Consideration
In order to work for your company, your management software will need to support your business' workflow. It's important to map out your daily activities, how you track them, and what type of information you would like to collect. Those considerations will drive your decision-making process going forward.
What sets your business apart where you would need the ability to customize your new software? What problems are you constantly having? Which problems would you like to avoid? You'll need to think about the purchasing of new management software like adding milk to cereal. Once you've committed, there's no going back. The process of migrating your data, training your users, getting used to the new system, ironing out bugs, working around shortcomings, and everything in between can take a lot of time and effort.
Identifying Problems
As mentioned above, your new software will need to solve your business' biggest problems. Sometimes identifying those problems is the problem. What you will want to do is to rank these issues by priority, with the most crucial issues taking on more weight. This will ensure that you will be making the right decisions when it is time to pull the trigger. Minor annoyances that don't directly affect revenue streams can be dealt with later, but core issues that require large time and resource commitments need to be addressed here.
Compliance and Other Qualifications
When choosing a software to run your business, you will need to understand all the requirements that need to be met before the buying process. Does your business operate with certain restrictions due to regulatory requirements? Do you need integrations with management software? Are you considering hosting this solution yourself or are you going to be using a cloud-hosted solution? How will this system help your sales and marketing teams? How will it affect your production teams? How much training will you and your staff need before you/they are proficient with the software? There are a lot of considerations you need to ask yourself before even shopping for the right software to manage your business.
Your Staff and Your Pocketbook
If your staff is going to have problems with the user experience of a solution, it may be a major headache for your business. This shouldn't discourage you from getting a solution that is right for your needs, but you should consider their ability to use it before committing. Most developers will provide a free trial of a software, so you should consider taking advantage of that so you aren't wasting time and money on a solution that won't be a long-term solution for your business.
That brings us to money. Some businesses would like to have all the bells and whistles that come with an enterprise CRM (Customer Relationship Management) title. The budget may say otherwise. You need to understand that as your business grows, certain software can grow right alongside it, and some are just too much for your budget and your situation at the moment. Be smart and don't create more problems when trying to find solutions.
Consulting With Experienced Technicians
At NuTech Services, our technicians work day-in and day-out with software that could be right for your business. We can help you ascertain the real problems that are hindering your business' growth and help you make the right decisions to move past them. We can also give you options that you wouldn't get if you tried to do this alone. Give us a call at 810.230.9455 and tell us what your goals are and we can help you find solutions to all of your current business problems.