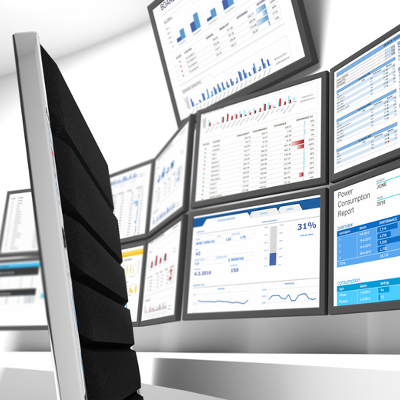 As a small business, your assets are limited more than you'd like them to be. You have a budget that yearns for more flexibility, and there are only so many hours in the day to accomplish all of your goals. Thankfully, in an era that's more connected than any that came before, modern technology provides solutions to businesses that need to get a little more value out of their budgets. One of these solutions is called remote monitoring and management.
Imagine having a persistent computer problem that you don't know how to solve. It's been bugging you for a while now, but you don't have an in-house IT department to fix the problem. Imagine having the ability to log into a service portal and put in a ticket explaining what the problem is. A technician will see this ticket, send you a quick reply, and arrange for a time to remote into your computer to solve the issue for you. Imagine how convenient this would be!
Remote monitoring and management is a great tool that allows your business to take advantage of the many wonders of the connected world, all for the sake of keeping your business running as smoothly as possible. We'll give you a few examples of how your organization can take full advantage of remote monitoring solutions.
Update and Patch Implementation
Have you ever had to install patches and security updates on every single computer in your office? It can be a frustrating and time-consuming task, especially considering how often these updates need to be implemented. Remote monitoring and maintenance allows our technicians to remote into your computers and deploy the patches and updates all at once, without an on-site visit.
Security Monitoring
Have you ever been concerned with network security? You're probably wondering how you can keep threats out of your infrastructure when you don't know they exist. One of the best ways you can do so is by having technicians remotely monitor your network for security troubles. It's not even limited to just threats, either. We can remotely monitor your network for any troublesome developments, like signs of hardware failure, that could create large issues down the line.
Quick and Easy Service
Waiting around for someone to fix your computer wastes time that could be better spent on other tasks. You can take back this time by having a technician remote into your devices in order to resolve issues, rather than waiting for a technician to arrive on-site to resolve them. Sure, there are more pressing issues that require on-site assistance, but most issues can actually be solved remotely.
Could your business use remote assistance from time to time? NuTech Services can help with that. To learn more, reach out to us at 810.230.9455.