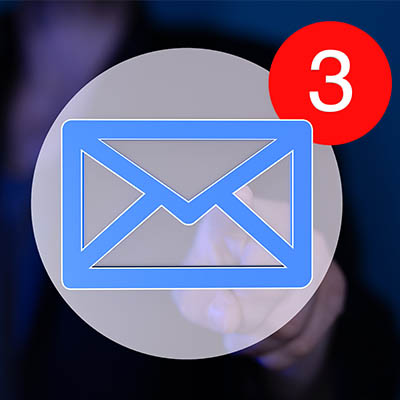 Users seem to have a bit of a blind spot when it comes to solutions put out by Google, particularly the risks associated with Gmail. It's almost odd to say: a security threat leverages Gmail. Unfortunately, it isn't unheard of, as a phishing scam has been leveraging Gmail and its cooperation with Google Calendar for some time now.
Here, we'll review the basic experiences that this scam subjects a user to as it sets the trap… and, of course, what your business can do to avoid these threats.
How Users Can Be Scammed
Put yourself in the shoes of a targeted user for a moment: just like any other day, you access your Gmail account and discover what looks like a Google Calendar invite. The invite is apparently for some kind of company-wide meeting (probably to discuss the company's trajectory, policy changes, or something like that) to take place at the end of the workday. The message includes a link to the complete agenda, which can be accessed once a user confirms their credentials. You do so… and in doing so, fall for a scam.
This scam can be pretty safely categorized as "brilliant in its simplicity," much like other phishing attacks can be nowadays. By using Google's own convenience-based features, a fraudulent calendar event can be automatically added to a user's Google Calendar, notifying the user. Fraudulent links send the user to a faked Google login page, where the user's credentials are stolen as they attempt to log in. Alternatively, the link just begins installing malware directly to the targeted system. This scam has also proved effective against private users – informing them of some fabulous cash prize they've "won" through these fake Calendar entries.
How the Scam Was Uncovered
As it turns out, the details of this scam were reported to Google by an IT security firm in 2017, but Google has not made any steps to resolve it until recently.
The firm stumbled upon this discovery when a coworker's flight itinerary appeared in an employee's Google Calendar. From there, the researcher realized the implications of this accidental discovery, and quickly determined that users just don't anticipate phishing attacks to come in through their Calendar application.
Can This Scam Be Stopped?
Now that Google has acknowledged the issue, a fix is currently being developed as of this writing. Until the point that a successful fix is deployed, you need to make sure your users are protected against this vulnerability.
The first thing they need to do is ensure that no Gmail events are automatically added to their Google Calendar. Under Settings in the Google Calendar application, they need to access their Event settings. From there, they need to deselect the option to Automatically add events to my calendar from their Events from Gmail.
To disable invitations to events from automatically adding themselves to the Google Calendar, a user needs to go through the same process, this time switching the Automatically add invitations option to the much safer "No, only show invitations to which I have responded."
With any luck, this – combined with a little vigilance from your users – will protect your business from a phishing attack via its schedule. To learn more about how to protect your business against a variety of threats, subscribe to our blog, and give NuTech Services a call at 810.230.9455.