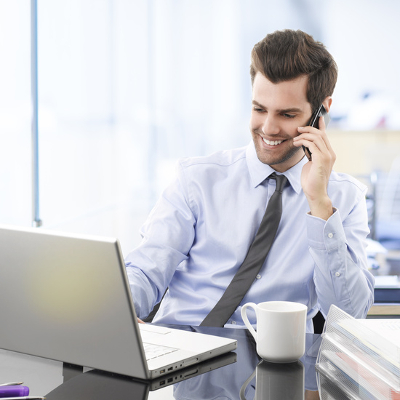 Who manages the relationships that your organization has with its various vendors? Do you have someone who specifically handles this role, or is it pushed onto your already-full schedule? If this is something that takes up a significant portion of your day, vendor management (though necessary) can become a detriment. Thankfully, there is a better way to handle your vendor relationships, and it doesn't involve stretching yourself thin.
With NuTech Services's vendor management strategy, an outsourced provider directly handles all vendor relationships so that your organization doesn't have to. Vendor management solutions have the potential to save your organization a large amount of time and capital.
Basically, how this works is that you no longer have to deal with the frustrating and time-consuming process of reaching out to each and every one of your vendors, and the outsourced provider handles this responsibility for you. In a sense, a service provider like NuTech Services can be your single point of contact for your technology vendors.
There should be no question whether you have time to deal with the emails and phone calls required to keep up with your technology. We can handle all of this for you, plus some, reaching out to your vendors as your business encounters issues. If you have questions about your products, you don't have to worry about being put on hold or finding the right technician. We'll deal with all of that for you so that you don't have to waste your time.
Consolidating Your Vendors Into a Single Phone Number
Without vendor management, your business would be wasting countless hours that would be better spent on profitable initiatives. Furthermore, relying on vendors to resolve issues can quickly put a time-sensitive project behind schedule. With outsourced vendor management, you achieve all of the goals that you want to get to without sacrificing the time that you would spend making sure that your technology solutions are working as intended. This single point of contact allows you to take the unpredictability out of your tech support.
If your business wants to improve operations and take technology management to the next level, consider our vendor management services. To learn more, reach out to us at 810.230.9455.