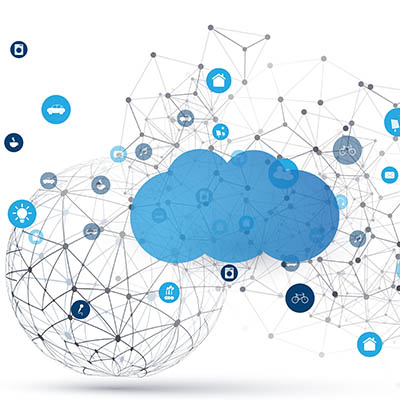 You may already be familiar with the concept of hosting your business' technology on your own in-house network, like a server unit, but some businesses struggle to manage hardware like this effectively. In all honesty, you can get largely the same benefits of an in-house server through a hosted solution. Nowadays, the cloud makes utilizing cloud services easier than ever.
Traditional Hosting
Small businesses often have trouble with more traditional methods of application hosting, mostly because many do not have the space to dedicate to traditional hosting. They also may run into issues related to more limited budgets or device procurement; even if they do get the right technology in place, maintaining it properly can be the last straw.
Managed service providers give small businesses access to professionals they may not be able to hire outright, meaning that they can also host your business' hardware and applications effectively. NuTech Services is one such provider; with our cloud services, your small business can get the technology you need without having to spend large chunks of capital. Whether you want us to host your email service, your line-of-business applications, or even your VoIP system, we've got you covered. You might be surprised by how much a cloud hosting service can improve your operations and workflows!
Cloud Hosting
Cloud hosting is something that can only really be discussed after complaining a bit about the limitations of traditional hosting. It used to be the case that you could only host your applications on your own infrastructure, but now you can host applications and infrastructures right in the cloud using virtual hardware. This type of anytime-anywhere access is a particularly good investment for businesses.
You might be surprised to learn that most services your business implements can be deployed or accessed through the cloud, as long as you are working with a cloud provider to handle the responsibilities of managing and maintaining the infrastructure. Outsourcing these responsibilities can lead to your organization investing more of its time and energy into other endeavors, including some that can yield a greater profitability.
NuTech Services can be your business' go-to resource for anything cloud-related. To learn more about what we can do for your business, reach out to us at 810.230.9455.