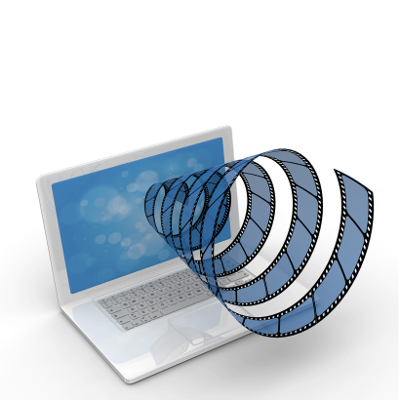 It's not an understatement to suggest that hackers are a hindrance to business. They take what doesn't belong to them, and worse than that, they use that stolen information to make off with money, misrepresent individual actions, and ultimately, just cause a degree of added entropy that any business simply doesn't need. Recently, with the hacker group Anonymous consistently in the news and dozens of corporate hacks resulting in millions of people's personal information being compromised, hackers have been an increased part of the public consciousness.
On January 10, 2016, television producer Sam Esmail stood on the stage at The Beverly Hilton and accepted the award for Best Dramatic Television Series for the show he serves as showrunner on, "Mr. Robot". The Hollywood foreign press had chosen the series for this award, despite the show's non-traditional plot, which centers on an anti-social (and hopelessly schizophrenic) network administrator that spends his nights as a seemingly benevolent hacker. Earlier in the evening the show's co-star, veteran actor Christian Slater, took home the award for Best Supporting Actor in a Drama Series.
With the success of "Mr. Robot", and other high-profile films and shows that tell the stories of hackers, there has been a suggestion that the entertainment industry unwillingly romanticizes hacker culture (not that sitting alone in a dark room, having a bad haircut, and wearing giant black army boots are actions that people would normally emulate). Take 2015's Blackhat, a drama directed by Michael Mann. The movie stars one of the more bankable stars in the world at present, Chris Hemsworth, as a federal inmate (convicted of hacking) that is given a furlough to help his college roommate (and Chinese cyber warfare officer) solve a series of high-profile hacking attacks that cause destruction and chaos. In the movie, Hemsworth plays the role of anti-hero; a character that would be a villain in society, and makes good by doing the very thing he has been incarcerated for.
The representation of hackers as the good guys, or the popular anti-hero, is something that Hollywood has embraced for some time. Hackers are most prominent in movies about hacking, obviously, but they also show up in heist movies, and any other movie in which the story has a computer system standing in the way of resolving their goals. If the villain of the story is a hacker or computer, rest assured that the man or woman coming to save the day is a hacker; one of the only types of characters that can overcome a rogue hacker or computing system.
In reality, however, hackers aren't as interesting or benevolent. Many of them will break down the barriers guarding your client's and employee's most sensitive information if they think they can squeeze a buck out of it. That kind of dedicated opportunism, and, to a lesser extent, schadenfreude, make hackers a deplorable result of computer systems' prevalence throughout the culture. In Hollywood's defense, hacking makes for a pretty boring movie, but human oppression or destruction, themes that you'll find in nearly every good hacker movie, aren't.
There have been dozens of movies about hackers that have been produced over 30 years. Some of them, like "Tron" and "The Matrix," are science-fiction films that as a design, play with the concept of reality, while movies like "War Games" and "Hackers" present hackers as cognizant wrong-doers, but again present the act of hacking as a means to a heroic end.
Some of the most noteworthy "hacker" movies include:
Tron (1982)
War Games (1983)
Sneakers (1992)
The Net (1995)
Hackers (1995)
The Matrix (1999)
Swordfish (2001)
Live Free or Die Hard (2007)
The Girl with the Dragon Tattoo (2009)
BlackHat (2015)
How many of these titles have you seen? Do you think that hackers have been fairly represented in film, or do you think Hollywood has glorified hacking? Please feel free to leave your thoughts in the comments section beneath the blog.
At NuTech Services, we don't glorify hackers. We fight them with proactive monitoring and management to ensure that, if someone that doesn't belong there does try to get into your network, we are there to ensure your network remains safe. For more information about the steps we can take to keep hackers out of your network, call us today at 810.230.9455.