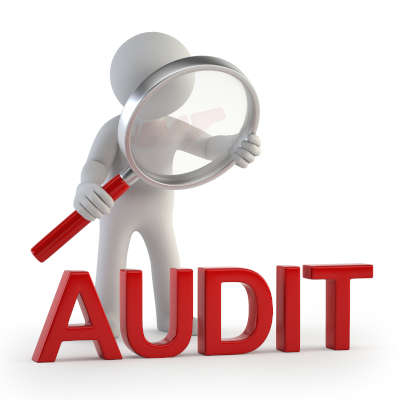 When a business undergoes a security audit, its IT security is evaluated to make sure that it has the proper protections in place to protect against the various threats that could strike. Now more than ever, it is important for any organization to be confident in their preparedness. Let's discuss the importance of assessing your own organization's security with audits, and how this benefits you.
What Does a Security Audit Entail?
A security audit is intended to determine how effectively your business' security is doing its job. Covering hardware specifications, your infrastructure as a whole, your network policies, the software you're using, even how your employees behave, a good security audit will give you a complete picture of the protections and safeguards you have in place.
The reason behind doing this is simple: it allows you to identify (and, in theory, mitigate) any shortcomings in your current security infrastructure. Once your audit has been completed, you should essentially have a checklist of any detected vulnerabilities to attend to. Whether "attending to" these solutions will result in you decommissioning, consolidating, adding to, or reconfiguring them will all depend on the challenges you encounter.
Of course, considering how quickly technology can develop (particularly that which pertains to the business environment), these audits should be performed on a fairly regular basis. Even changes to your processes or the odd software update could easily expose you to new, unforeseen vulnerabilities.
In any case, documentation will be your greatest ally throughout this process. Any audit that is completed properly will generate an extensive list of discoveries, evaluations, and suggested next steps pertaining to your business' security. These outlines should be detailed and particular, going so far as to identify specific departments within your organization if need be. Perhaps, due to the nature of the information they interact with, your HR department needs to have more cybersecurity protecting it specifically. Whatever your situation, your audit should give you a clear path to follow moving forward.
What You Might Discover During Your Audit
A brief disclaimer seems appropriate here: this is FAR from a comprehensive list. There are hundreds of issues that an audit could potentially catch, but in our experience, these are the most common discoveries:
Poor password hygiene
Data retention/backup policies not getting followed
Granting permissions to users who don't need them
Misconfigured or outdated security software
Inconsistent access control levels on folders on the network
Non-compliant, unauthorized software installed on workstations
Sensitive data being stored incorrectly
Undocumented, outdated, or untested incident response plans
Insufficient (or non-existent) activity auditing
Again, there are hundreds more possibilities, so be prepared.
Compliance Requirements
There are many standards that different industries and governing bodies have set for businesses to uphold, under threat of fines and other challenges if any shortcomings are discovered. Therefore, in order to pass these compliance standards, it is mandatory to run audits based around those that apply to your operations. These may include:
SOC 2 type I
SOC 2 type II
ISO 27001
GDPR (General Data Protection Regulation)
SOx (Sarbanes-Oxley Act)
HIPAA
PCI-DSS
FINRA
FISMA
Again, this is not a comprehensive list, so make sure you are aware of any compliance regulations that you are expected to abide by.
NuTech Services is always here to help you make sure that your IT is properly managed and maintained—including the security and compliance standards that apply to it. To find out more about what we can do to help your business with its IT and cybersecurity, schedule a consultation with us at 810.230.9455.