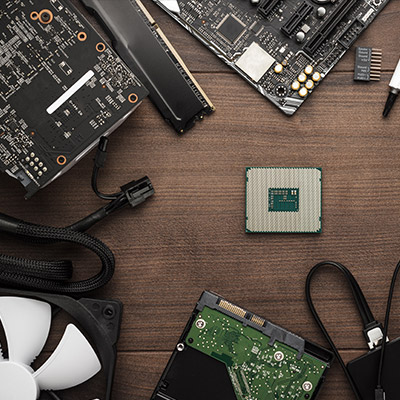 If you have tried to replace any hardware over the past couple years, chances are you were either met with significant disappointment or a hefty price tag. There is currently a hardware shortage—particularly for business electronics—and the entire business technology industry is reeling from it. If your organization depends on technology, as many do, you need to understand how this shortage could impact your day-to-day operations.
The shortage itself stems from a semiconductor shortage, something which bleeds into all parts of device creation, whether it's manufacturing or acquisition. Here are some of the ways that this hardware shortage can affect a business like yours.
Price Point
As components' prices increase, the costs of the devices do as well. Unfortunately, this is also a part of the hardware shortage, as the cost of manufacturing drives prices up. Consumers ultimately wind up absorbing the costs, and it could also impact the prices offered by providers of other goods and services.
Timeline for Acquisition
Hardware is in short supply, so you can expect the timeline for acquisition to be extended beyond what you might otherwise experience. We recommend that you put together a timeline for when you want to replace or acquire specific hardware, as this will help you prepare well ahead of time for when it's time for a hardware refresh.
It Makes Upkeep Even More Important
Since devices are more expensive and harder to find, you will want to make sure that you are taking proper care of your current infrastructure so that it lasts as long as possible. The idea here is to prolong the life cycle of your current technology long enough to outlast the hardware shortage and/or to keep it in proper working order long enough to establish a plan to replace it before it fails.
What We Recommend
We believe that NuTech Services is best equipped to help your organization acquire the hardware it needs to succeed, particularly during this difficult time. We have connections all over with hardware vendors that want to get you the technology you need to keep operations in check. Furthermore, it's just easier to have someone else do all of the heavy lifting; this gives you opportunities to focus on keeping your business running as efficiently as possible. With us on your side, you'll never have to worry about devices being unavailable when you need them.
To learn more about our services, give us a call at 810.230.9455.