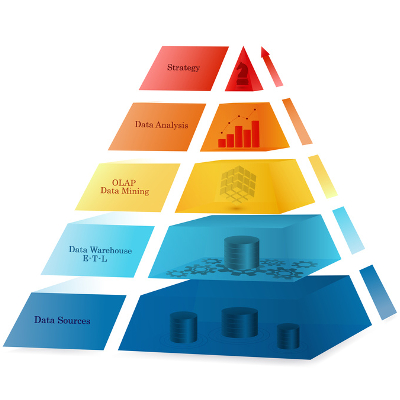 Utilizing the data that you have acquired is a process that is referred to as business intelligence. Regardless of your business' size, business intelligence solutions can deliver definite benefits. We'll review a few of these benefits here.
Business Intelligence answers business questions
With the right tools, you can extract and analyze raw data in real-time to inform your business decisions. These tools will also organize this data into a comprehensive and often visual format. This enables any member of a team to potentially make informed decisions as needed, streamlining whatever process that resource is working on.
This data can also be leveraged to improve client profiles and target promising contacts. As a result, profits can be increased through decreasing wasted funds spent on poor fits. On the same token….
Business intelligence provides opportunities to cut costs and time investments
Through the use of metrics and data derived from business intelligence measurements, you can identify where your available funds are most effectively used, and when it may be more effective to allocate them to another effort.
Additionally, business intelligence can enable your business to leverage automation, eliminating the risk of human error while freeing up your staff to work on those tasks that automation isn't well-suited for.
Business Intelligence delivers valuable insights
Without business intelligence tools, a company could be stuck waiting until the end of a campaign or initiative to discover whether or not it was effective. However, with BI at your disposal, your company can get a head start on tracking satisfaction, profitability, and other key metrics in real time. This allows you to identify and resolve issues in your campaign, so you can take the steps needed to fix them before the campaign is a wash.
Business Intelligence promotes collaboration and cooperation
Another great benefit to business intelligence software is the data sharing and exporting capabilities it usually has. In a business climate that relies on being in-the-know, your team needs to have the ability to access the latest data you have available without issue.
Need help putting business intelligence solutions in place? NuTech Services can help! Give us a call at 810.230.9455 today.