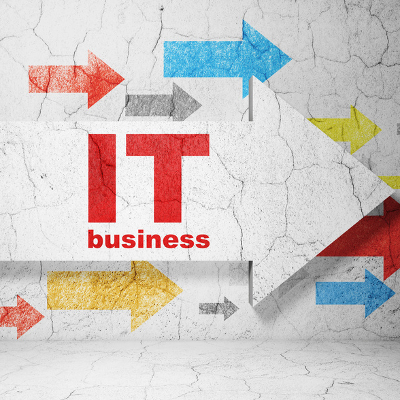 It makes no difference how your business's administrative chain of command is set up. Everyone should have a basic understanding of how your IT works, as well as its related responsibilities and functions. Here are four easy ways that you can educate yourself (and your staff) on how your IT department works, be it internal or outsourced.
Know Who to Contact for Support
You should be aware of who your point of contact is for your IT department. If you don't, your employees probably don't, either. Therefore, you need to lead by example and share this information with them in the event of technical difficulties. Doing so allows your team to cooperate with IT and improve operations, so that minor technology issues don't evolve into major problems that could have a drastic effect on your working operations.
Working with Vendors
Businesses often have several vendors for each of their various hardware and software solutions, which can make dealing with them unnecessarily complicated and frustrating. You should have an understanding of who to contact within these vendors if you're experiencing an issue with their products. Basically, by being aware of information pertaining to your organization's relationship with its vendors, you can't go wrong.
Basic Security Best Practices
Every single one of your employees should understand how to keep your organization's infrastructure secure. There's no getting around the importance of data security. Your information is sacred, to the point where your organization can hardly function without the data you collect on a daily basis. Here are three best practices that should be followed to a T:
Employees should use long, complex passwords.
Employees should use two-factor authentication.
Employees should be able to identify potential online scams.
Managing Laptops and Mobile Devices
If you have employees who bring their own devices to the workplace, a trend known as BYOD, then you should be taking responsibility to manage these devices. Mobile devices that haven't been equipped with a mobile device management solution in accordance with your BYOD policy, could potentially become a liability. There needs to be oversight into how mobile devices access and use your corporate data, and to restrict the flow of data for security reasons.
This may seem like quite a lot to remember, but don't worry; NuTech Services has your back. Most of the above problems can be solved simply by having an IT technician whom you can rely on. We provide outsourced IT services, including consultation, vendor management, and mobile device management policies, all so your business can function properly without a hitch. For more information, give us a call at 810.230.9455.