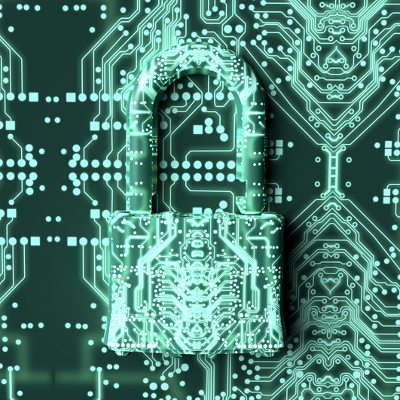 One of the main benefits of a small business is that it's small. You can make decisions quickly regarding all sorts of matters. Your workforce isn't nearly as large as other organizations, meaning that you're a closer, tight-knit group. However, one of the misconceptions of small business is that they're not as susceptible to hacking attacks, which can be a dangerous assumption to make.
The reasoning for this is simple: hackers don't care who you are or what you do. They don't care if you're a large business with thousands of employees, or if you're a small startup in the suburbs of your hometown. They don't care if you're in the healthcare industry or if you're just a small goods manufacturer. All they care about is stealing your data, and if you don't take measures to protect it, you could be dealing with a major issue that can't be swept under the rug and forgotten about.
All businesses rely on their mission-critical data to function, and all businesses have information that's valuable to hackers. For example, most companies have a human resources department that collects information about employees and potential new hires, including Social Security numbers, dates of birth, addresses, phone numbers, email addresses, and so on. On a more personal note, your business's finance department holds payment information for both your clients and your own business, which could be catastrophic if it were to fall into the hands of hackers.
However, even though hackers will use variable tactics to infiltrate and infect a network with viruses, malware, spyware, or other threats, they often don't target specific data. In fact, hackers often don't target specific businesses at all, and instead will send out widespread scams designed to infect any and all who are foolish enough to download a file, or click on a suspicious link. These threats are most often found in phishing emails (scams that are designed to get a user to visit a malicious website, download an infected attachment, or click on a link) that executes a malicious payload. A small business like yours will rarely experience a direct hacking attack specifically designed to infiltrate your exact systems.
Due to this oversight, your business can make significant steps toward proper cybersecurity practices by implementing security solutions that are designed with the enterprise in mind; specifically, a firewall, antivirus, spam blocking, and web content filtering solutions. These security measures are all necessary if you want to minimize your business's exposure to online threats. They can keep your team from accessing malicious websites, keep threats out of your system, and eliminate the majority of spam that hits your inbox. Furthermore, a powerful antivirus can swiftly destroy any threats that do manage to infiltrate your system.
With a small business, you still need to implement security solutions. There's no getting around that. What you can do to make it easier on your organization is to contact NuTech Services. Our skilled technicians understand the everyday difficulties that come from managing technology, including optimizing security. Ask us about a Unified Threat Management solution that includes all of the above-mentioned services, and don't forget to inquire about remote monitoring and maintenance that's designed to detect and resolve abnormalities in your systems. To learn more, contact NuTech Services at 810.230.9455.