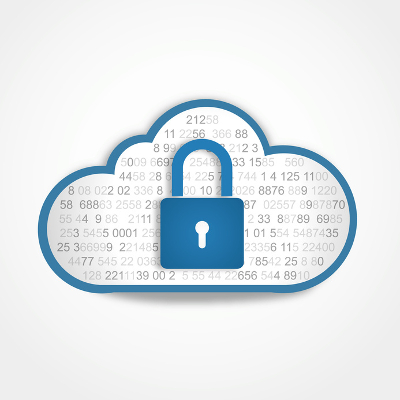 As a business owner, you've probably heard plenty about how the cloud can improve operations and make your life easier. While it's certainly capable of doing both, it's important to understand what, exactly, the cloud is. How do you select the proper solution for your organization's specific needs?
What is the Cloud?
The cloud is a way of computing that allows your business to store and access data in an online environment. To put it simply, you're using someone else's computer for the purposes of storing data. This computer or server is managed and secured, either by your business's IT department or by security professionals within public cloud providers. As long as you have an Internet connection, you can access your data from anywhere at any time, and scale resources to match your particular needs at any given moment. This flexibility is the greatest benefit that the cloud offers businesses.
By using a cloud solution, you can cut your costs and increase mobile productivity substantially. The cloud can also improve internal collaboration across departments through shared storage space. In general, cloud computing is such a solid investment that you'd be hard-pressed to find a business that doesn't utilize the cloud in some way, shape, or form.
We'll discuss the three types of cloud solutions in detail so you can make an educated decision regarding your business's cloud investment.
Public Cloud
The public cloud is a place where the general public can store data within a cloud environment. It's set up in a way which allows users to access only their own part of the cloud. Of course, this also depends on the provider, but it can be either a free or paid service for however many resources you use. For a good example of how the public cloud works, look at G-Suite (Google's cloud services), Microsoft Office 365, and Dropbox.
Granted, the public cloud still has its downsides. If you lose your Internet connection or you're traveling without access to the Internet, you'll have problems accessing your data. Plus, some providers are known to change the locations of stored data without informing you of the change, which could become problematic. Another major concern is that you won't have complete and total control over your security standards.
While the services work for their price and are good for consumers, the public cloud might fall short of business expectations. A more customized solution can be found in the private or hybrid cloud.
Private Cloud
When we talk about the private cloud, we usually refer to one of two setups. Sometimes a company has the resources to host their own cloud solution, but in other cases, providers might offer an isolated section of their infrastructure for exclusive use by your organization. The provided solution is based on resource usage, while the private cloud that's hosted on-site tends to be a bit more costly due to hiring IT staff to maintain it. Either way, the private cloud offers substantial improvements in terms of security, while requiring a bit more loving maintenance.
Hybrid Cloud
The hybrid cloud is a solution designed to utilize qualities of both the public and private cloud to achieve a similar level of service to both. By reaching through an infrastructure's firewall to access resources, it effectively allows for a similar level of service as a public cloud with exceptionally more powerful security solutions. The hybrid cloud is ideally for use by organizations that need the customization it offers.
Which type of cloud are you interested in? To learn more about your options, give us a call at 810.230.9455.