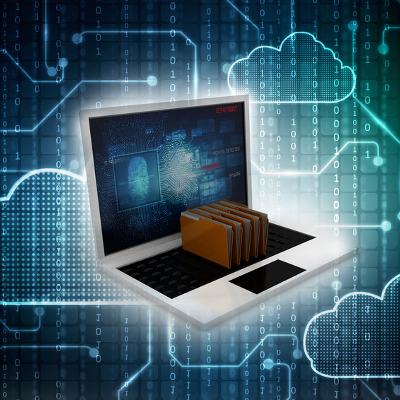 Take a moment to imagine the absolute worst disaster scenario for your business. Does it involve a catastrophic event destroying your office building? Does it include key staff being absent from the office for extended periods of time? Does it include your business suffering from data loss or security breaches?
Most businesses that fail to recover their data following a data loss scenario go out of business within a year of the incident. Furthermore, there are a lot of small businesses out there that don't necessarily see the value in a proper data backup system. Most just assume that they will be able to survive a loss incident, or they feel that a data loss incident won't happen to them. This is not the right mindset to have for a business owner–especially not one that has the future of their business at heart.
Instead, you need to imagine the worst-case scenario and ask if your business continuity plan includes a data backup solution to minimize damage and downtime. Here are three ways that a cloud-based Backup and Disaster Recovery (BDR) solution can help your business survive even the worst data loss incidents.
Multiple Backups Daily
Traditionally, businesses have relied on tape backup for most of their backup needs. Due to the increased strain on your network, tape backups need to be performed during off-hours, and only once a day. The problem with this is that you could potentially lose up to an entire day's worth of data and progress. Cloud-based BDR takes multiple backups as often as every fifteen minutes, which allows for higher redundancy.
Cloud-Based Storage
There's something to be said about the cloud and its ability to make data backup storage far easier. Thanks to the cloud, a BDR device can take and store multiple backups in secure, off-site locations for later access. After all, you can't store your backups in the same location as the rest of your data. What if you were to experience a major disaster, like a flood or ransomware infection, which leads to the destruction of your in-house data infrastructure? When this time comes, you'll be glad you're storing data in the cloud and away from the site of the incident.
Reduced Downtime
When your business can quickly restore data in a moment's notice, the amount of downtime suffered drastically falls. This helps your business stay active even under the worst circumstances. BDR can instantaneously restore your data to the network-attached device, allowing your organization to quickly get back in action following a downtime incident. The BDR device can even act as a temporary server while you make more permanent arrangements.
How does your business protect itself from data loss? Let us know in the comments, and be sure to reach out to us at 810.230.9455 if your business needs help with its technology.