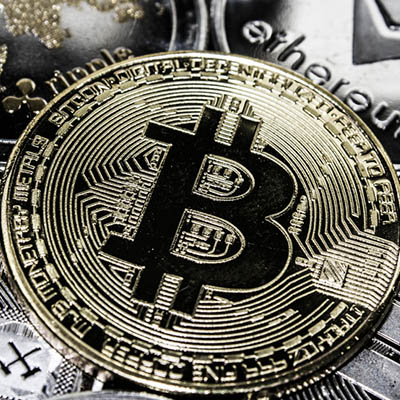 Blockchain technology is mainly known for its use with cryptocurrencies. Even though the values of cryptocurrencies have leveled off after the incredible growth it has sustained over the past few months, users are still attempting to use cryptocurrencies to make a little bit of extra cash on the side. Of course, if there is money involved, you can bet that there will also be criminals and shady activity surrounding it.
Criminals love to take advantage of cryptocurrencies due to how much they value anonymity. Unfortunately for hackers, mining cryptocurrency legitimately can be expensive and take a long time. You even need dedicated computer hardware in order to do it, which creates substantial costs, like an increase in your power bill.
Due to how difficult it can be to mine cryptocurrency, a new threat called crypto-jacking has popped up. This type of malware hides on a user's device and steals its resources for the purposes of mining cryptocurrency. This can lead to devastating results–a higher electric bill, lower device performance as a whole, and more wear and tear on your device's components. This type of malware only works if the device accesses a compromised website. In the past, this threat would only work if the device remained on the website during the duration of the attack, but hackers have since found ways around this. Some infected websites have gotten so crafty that they can hide a pop-up behind the computer's task bar, where it can remain for as long as the hacker needs it to.
Crypto-miners are also known for spreading this hidden code to all kinds of websites themselves, as well as through malicious browser extensions. This type of malware is has been found on a broad variety of different websites, like the United States Courts, the United Kingdom's National Health Service, and the Australian state governments of Victoria and Queensland. It was found in a text-to-speech translation plugin used on these sites. Consequently, the developer of this plugin removed it from all sites as soon as it was discovered.
It's incredibly important that your business pays attention to these kinds of events and trends, as they could create considerable issues for your organization's operations. If you're paying a lot of money for your business' Internet solution, then hackers are taking advantage of all your bandwidth to pull a fast one on you. Cryptocurrency mining is one of those tasks that takes its toll on even the most powerful hardware, making it likely to shorten your technology's lifespan. This ultimately costs your business in more ways than one.
Thankfully, there are ways that you can combat these attacks. Some browsers are incorporating anti-cryptocurrency measures, and some antivirus programs are making strides toward straight-up blocking crypto-jacking attempts in the first place. Furthermore, there are some extensions that also block crypto-mining and crypto-jacking scripts entirely.
NuTech Services can help you make sure that your IT solutions are running optimally, as well as securing your organization's network from potential attacks. To learn more, reach out to us at 810.230.9455.