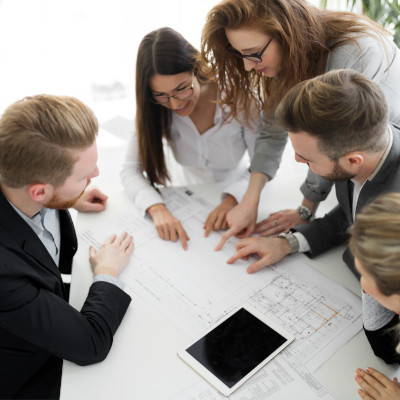 Useful collaboration tools can alter a business significantly by enabling cooperation that is impossible without them. How exactly these tools fit into your business is a whole other matter. Today, we're going to talk about how you can integrate some pretty great collaboration tools without turning your business upside down.
Cloud Productivity
One option a business can take is by adding in a cloud productivity suite. Options like Google's G Suite and Microsoft's Office 365 can bring a business a lot of value, without the typically massive capital outlay the yearly software license would command. Besides, you probably already need licenses for a word processor and spreadsheet app anyway. Inside the software there are integrated collaboration options that allow your team to work on documents, spreadsheets, and presentations together in real time.
Communication
Efficient collaboration is not possible without strong communications. Today, there are options out there where an organization doesn't necessarily need to invest huge sums in replacing their normal communications strategy to get the benefits that innovations made in the solutions can bring. By utilizing instant messaging, web-based conferencing, and cloud-based email companies can improve their top-to-bottom communication without taking on a lot of extra cost.
Collaboration Apps
New innovations in communication software are now available that provide advanced collaboration options. Developed like a forum, but with direct communication options, and integrations with third-party applications, collaboration apps like Slack and Microsoft Teams have a lot of options to help drive team productivity forward.
If you are looking for ways to improve your organizational productivity, call the IT experts at NuTech Services today at 810.230.9455.