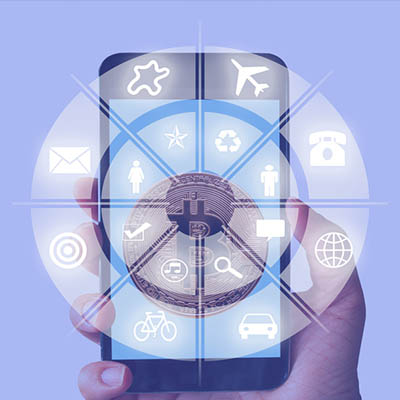 Voice over Internet Protocol, or VoIP for short, might at first glance seem complex, but it's really quite simple when explained properly. Unfortunately, misconceptions surrounding VoIP can become a barrier of entry for businesses considering a VoIP solution. We're going to disprove some of these misconceptions and prove VoIP can be a valuable investment for just about any business in need of a communications solution.
"VoIP is Too Expensive"
Businesses often think that VoIP is more expensive than your typical telephone bill, but this isn't necessarily the case. The purpose of VoIP is to actually reduce the costs of your telephone bill by eliminating unnecessary services and the costs associated with them. VoIP does this because it uses your Internet connection rather than a phone connection, meaning that you don't have to have phone lines all over your office just to give each of your employees phones on their desks. All you need to use a VoIP solution is a headset or handset and a desktop/mobile app hooked up to the Internet.
"VoIP Isn't Reliable Enough"
In reality, VoIP is only as reliable as your Internet connection. If your Internet connection isn't reliable, then you have a problem as is, so why not use it as an opportunity to both improve connectivity and communications all in one?
"VoIP is More Trouble Than It's Worth"
Considering that VoIP would be replacing your current telephone setup, it's reasonable to suspect that the amount of effort put into this implementation would be considerable. However, that's simply not the case–VoIP requires minimal setup, as it uses your existing network infrastructure. All you're doing is connecting your phones to the Internet, which takes no time at all.
"VoIP Doesn't Sound Good Enough"
VoIP often doesn't sound any different from your typical phone line connection, and if it doesn't sound as great as you want it to, chances are it's (once again) an issue with your Internet connection–not necessarily anything wrong with the VoIP service itself.
"VoIP Isn't the Right Fit"
VoIP can be the perfect fit for your business precisely due to just how customizable it is to your business' specific needs. You can mix and match the additional features you desire to save money in the long run. All of the features from any old phone company would be a considerably larger investment, and some VoIP features aren't even offered by your standard phone company in the first place.
VoIP is simply too good a solution to not implement or at least consider. If you want to hear more about VoIP, our IT professionals would be happy to assist you. To learn more, reach out to us at 810.230.9455.