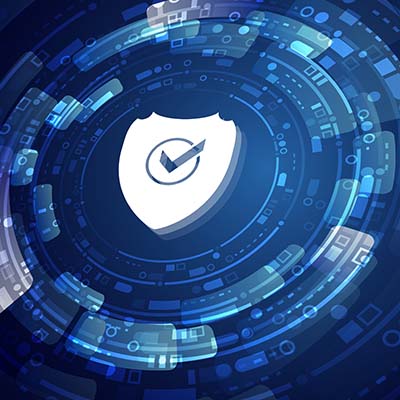 There are plenty of companies that have implemented remote work policies to combat the isolation forced upon us by the COVID-19 pandemic. Some businesses even had to resort to downsizing or shutting their doors completely because they could not adapt to these circumstances. Today, as we enter 2022, we thought we would take a look at the role security plays in an effective remote work policy.
The Pandemic Has Shown Businesses How Well Remote Work Can Work
Even though there has been somewhat of a resistance to remote work, the companies that chose to embrace it have fared pretty well. Even now, two years after the beginning of the pandemic, people are still seeing the value of remote work. It has afforded organizations the flexibility to adjust operations as needed to accommodate changes in infection rates. Some employees have completely changed their opinions on remote work as a result of the pandemic. A PwC survey conducted in August revealed that nearly a fifth of these workers would like to be fully remote, even without COVID in the picture.
Despite the benefits, however, security is still a sticking point for many companies. There are many cybersecurity challenges that come with remote work, especially where working from home is concerned.
Unfortunately, Remote Work Can Provide Cybercriminals with Opportunity
One of the most difficult parts of remote work is maintaining a minimum acceptable level of cybersecurity. The unfortunate reality is that your employees who work from home will not have the same protections on their home networks as they do while at the office. This means you will have to invest a little effort into making sure these workers are as protected as possible.
Security Issues Can Come from All Angles
When it comes to cybersecurity, there are many challenges for remote work, chief among them the lack of control you have over your team members' personal devices and their home network. They will not be as secure as they might be on your in-house network. Furthermore, they will not be as focused on security as a result of being isolated in their homes, increasing their risk of exposure to threats.
So, While Remote Work Can Be Valuable, You Need to Keep It From Making You Vulnerable
It's clear that you need to do something to protect your remote employees while they are working out of the office, but what can be done? We have a list of practices and solutions for businesses that want to be more proactive about these remote work vulnerabilities. Here are some of them:
If an employee has no choice but to use a public Wi-Fi connection, make sure they are utilizing a reputable VPN (virtual private network) to secure data while it is being transmitted
To help prevent employees from transferring data from work devices to private ones, putting together a Bring Your Own Device policy to help establish some control over the device and allowing them remote access to your infrastructure or using the cloud helps to secure your data.
Password practices need to be upheld just as vigorously as they would be in the office. Not only do they need to be complex enough, they all need to be unique. Multi-factor authentication (MFA) should also be implemented to double-down on the security that accounts are protected by.
Physical security also needs to be remembered when working remotely. Devices should never be left unattended in a public place, and it is not a bad idea to secure them in the home as an added safety precaution.
All devices used for work, including the modem and router supplying wireless Internet, need to be kept up-to-date so that they remain secure.
All remote users should be reminded of the threat that scams and phishing attacks pose, with ongoing training and other awareness-enhancing activities being conducted on a regular basis.
This might seem like a lot to handle, but that's why you don't have to do it alone! To learn more about how we can help your business keep itself secure, reach out to us at 810.230.9455.