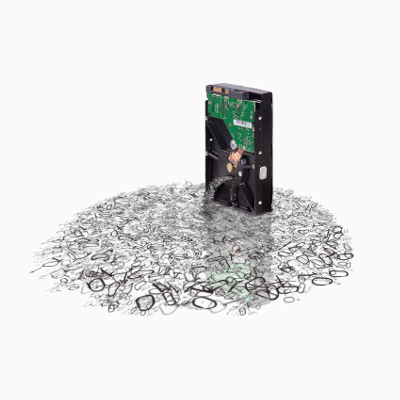 A data loss incident is considered a major disaster scenario, especially for small and medium-sized businesses. All it takes is one moment to lose your business's entire data infrastructure. We'll walk you through a story that should serve as a cautionary tale, one that hopefully teaches you to adhere to data backup and disaster recovery best practices.
---
Marco Marsala, a hosting provider, posted on a server forum looking for advice on how to deal with a major issue he encountered while trying to delete a few files. He had utilized what's called the "rm-rf" command with undefined variables, which wound up destroying all data on the system. Like any good hosting provider, he had backups of the files, but, like a dumb-dumb, he had the backups stored on the system that he accidentally wiped. What a mess.
This is actually a similar blunder to one that Pixar experienced, almost deleting Toy Story 2 prior to its release.
As a result of Marsala's negligence, all of the data that his company had stored was destroyed. This included the data of 1,535 customers, whom he had built and hosted websites for. Without any backups stored off-site, he had no way to recover the data.
As you might expect, the responses that Marsala received from other users of the online forum were quite negative. Many completely dismissed the possibility that his company could recover from such a devastating failure, and others questioned his abilities as a hosting provider. One poster even went as far as recommending that Marsala seek legal counsel, rather than attempt to restore the data, predicting that Marsala was "going out of business."
The conclusion: Marsala's best chance of recovering from this major blow was to recruit help from a third-party data recovery firm. Fortunately for him, the company was able to recover his files, but that doesn't change the fact that his simple mistake was a huge hit to his company's finances. The company suffered from fees associated with the disaster recovery process, as well as reduced income from the loss of business suffered as a result of his negligence.
The lesson: neglecting to follow best practices got Marsala in some hot water, and his failure basically invited disaster to his doorstep. Following the accepted best practices of data recovery could have easily prevented the situation from escalating as quickly as it did. In fact, Marsala's reason for distress (user error) is one of the most common reasons to use a backup and disaster recovery solution, a solution that stores your backups off-site on a separate system.
Storing your data off-site allows your organization to avoid the many causes of data loss, including user error, fires, electrical surges, hardware failure, theft, and so much more. This minimizes the risk of these events threatening your business's operations.
How do you manage your business's data backups? Are they stored off-site, and do you have a system in place to rapidly deploy them in the event of a major disaster? If you're uncertain, reach out to NuTech Services at 810.230.9455.