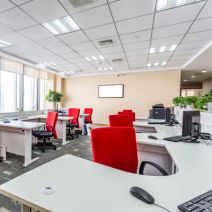 One of the more recent office trends seems to be the open office. While this is more space-efficient and supposedly helps foster productivity and communication, there's also the possibility that it can do exactly the opposite. According to a 2002 study from Environment and Behavior, the open office can be a hindrance to unlocking the full potential of all employees.
In this survey, Environment and Behavior tracked employees as they were moved from a private office to an open office. Overall, these workers felt that the open office decreased their performance as employees. They felt worse about their work environment, their work performance, their attitude, and their co-worker relationships.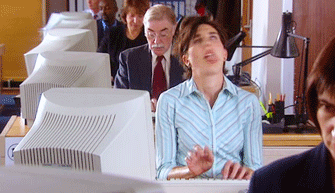 Architectural and Psychological Privacy
When you're at home, you can shut the door and a whole new world of privacy and productivity can commence. However, when you're at the office, this feeling is somewhat diminished and is only furthered by the open office. According to Inc, this concept is called architectural privacy. Being able to shut the door to the world around you can be somewhat therapeutic. Even the walls of a cubicle, with your own personal space, can be effective.
This architectural privacy is what initiates psychological privacy, which is the feeling that you can control who has access to you during the workday. This is crucial to improving performance and satisfaction in the office. Open office workers reported higher levels of impaired memory, aggravated migraines, and ulcers; stress-related symptoms that drag productivity to a halt. Just having a door that you can use to separate yourself from the rest of the office can mitigate background noise and workflow disruption. This, in turn, leads to lower levels of stress, leading to a better overall working environment.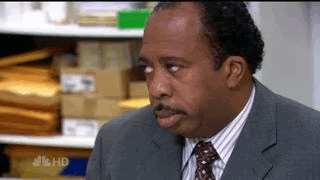 Unsurprisingly, Introverts Dislike the Open Office
As a business, your workforce is probably extremely diverse with many different types of workers. This means you have some introverts working for you; people who generally like to work by themselves or simply aren't social butterflies. It's been proven that solitude leads to more creative behavior, so introverts can achieve their maximum potential by having their own space. The open office restricts their potential by the immense amount of background noise and disruptive conversation.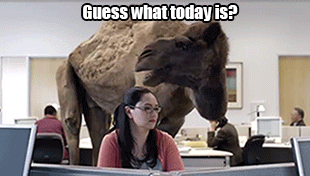 Multitasking Can Reduce Quality of Work
While the open office was first introduced to increase the amount of collaboration in the workplace, it's been shown that moving from one task to another rapidly can decrease the quality of a worker's overall performance. Concentration isn't easy, especially when you're constantly moving from one task to another. According to The Wall Street Journal, it can take up to 27 minutes to regain focus on a task after being disrupted. If this happens constantly throughout the day, that time adds up quickly, leading to a lot of disruption and a lot of wasted time.
How Technology Helps the Open Office
While the open office environment doesn't generally foster a healthy environment at times, there exist several technology solutions that can help alleviate some of its more prevalent issues. Unfortunately, since the effects of the open office depend heavily on the psychological makeup of your workforce, it's difficult to find a technological solution that fits every situation. For those who have problems concentrating due to disruptive background noise, there are applications out there that play ambient noise and allow workers to move elsewhere, if they're allowed to do so. Ultimately, these apps won't be a reliable solution for all of your open office woes.
These issues, compounded by the fact that germs can quickly spread and cause illness amongst the office, are one reason why many workers might prefer their own private office rather than one big open room. What does your office look like? Would your workers, if surveyed, agree that it's an environment that fosters productivity? Leave your thoughts in the comments.