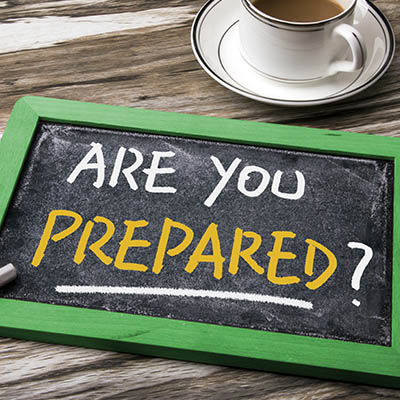 It's never an easy thing to talk about, but it does need to be talked about. If one of your key employees were to pass away, how would it affect your business? How do you prepare for this type of inevitability?
We talk about Business Continuity a lot. Usually when we discuss it, we're talking about backing up your data or having a plan in place to bounce back after a major disaster were to happen.
For example, if a fire were to take out your server room, what steps have you taken to prepare for it, and how quickly can you be back up and running?
The answer should be something like this:
We have our data backed up to an internal device in the server room. We can always rely on that, provided that the backup device remains operational. In the event that the backup device suffers from the disaster, we also back up our data in the cloud. The restore is a little more complicated, but we can manage for a few days from the cloud-based backup while new infrastructure is installed onsite.
That's a really solid answer, and that is something that we specialize in helping Michigan businesses achieve. However, that's your backup strategy. That's just a small part of your overall business continuity. That data backup is a real lifesaver when it comes to a physical disaster, but what happens when the disaster is a loss of life, or incapacitation, or even just a key individual suddenly walking out the door?
Let's Look at a Scenario
Let's say Bob is the business owner. He makes all of the decisions, he signs the contracts, he pays the bills. If Bob gets sick or suffers a stroke and becomes incapacitated, who takes over until he recovers? If Bob's son works for the company, does the son have legal authority to take over?
We're covering a lot of ground here, but technically, only the courts can intercede and make these types of decisions if it isn't properly prepared for. You might run into a scenario where the court will choose someone to run the business temporarily while it is decided what to do next. This process can be slow, and the outcome might not be ideal.
If Bob establishes an Estate Plan, he can pick a successor to have legal authority to run the business. The Estate Plan should include a Revocable Living Trust and Powers of Attorney.
Let's take a moment here to admit that we are not lawyers, and not offering professional legal advice, and that you should consult your lawyer before making any legal decisions.
On top of all of this, you'll want the family of the incapacitated business owner to maintain its lifestyle while keeping the business chugging along.
Business Continuity is About Smooth Recovery
Just like how we always recommend a backup device that can restore data quickly without a lot of overhead, the rest of your business continuity plan should cover a broad enough range of emergencies to enable the business to stay afloat during the toughest tides.
That plan should include taking a significant person or role out of the loop and continuing to operate normally. That may require thorough documentation and training for other capable employees before something bad happens.
Does your business continuity plan, or Emergency Action Plan (EAP) clearly cover this? If you would like to have a deeper conversation about business continuity, please reach out to us at NuTech Services to set up a call.