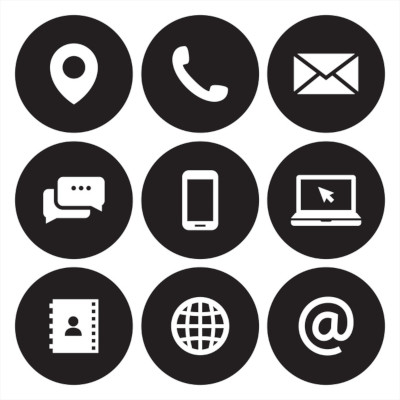 All businesses need some type of communication infrastructure, especially considering how connected today's workplace is. Today we will look at some of the best communications solutions out there for businesses of all sizes and industries, including many that you may (or may not) have already implemented for yourself. You can use this knowledge to fuel improvements to your own communications infrastructure.
Video Conferencing
Video conferencing can help business owners accomplish a plethora of tasks in the workplace. For one, video conferencing gives you the power to directly communicate with other parties, like vendors, customers, regulators, etc., without being in the same physical location. You also have the option to share screens, documents, presentations, and more through a video conferencing setup.
Chat Platforms
A chat platform will give users the ability to communicate both in and out of the office, whether it's providing assistance to your clients or acting as a communication infrastructure for your employees. Some organizations have even taken to automating chat platforms to provide a more effective service to their clients. In fact, these services are often more cost-effective, and they come with a high level of customizability to provide an alternative to having a traditional support line.
Voice over Internet Protocol
Voice over IP has been around for quite some time, and it's so popular that even cable companies are providing it these days. The biggest component of a successful VoIP platform is ensuring that you're not overpaying for bandwidth. Your business' phone system will run over your organization's Internet connection, so it's crucial that you're not buying more than needed. A VoIP solution, when implemented correctly, can save you time and resources better spent elsewhere. VoIP systems can integrate well with other services, as well.
Mobile Devices and BYOD
Everyone has a mobile device of some sort, so businesses are beginning to leverage this to their advantage through the use of Bring Your Own Device. Organizations that have employees who often travel for work will find it beneficial for them to bring their own devices into the workplace so as to offset the cost of purchasing work devices for them… as long as there are limits in place, of course.
Of course, securing these devices is also of the utmost importance, which is why solutions such as mobile device management exist. These solutions give administrators the chance to limit a device's data access based on user privileges, limit the kinds of software installed on them, and more. Mobile device management might be hard to implement for certain businesses with outspoken employees, so address these issues accordingly.
Intranet
Intranet solutions consist of a data system that can be used for file sharing. A company intranet can be used in various ways; they can be hosted on-site, in a private cloud solution, or implemented in a hybrid solution. An intranet hosted on your local area network can give any computer that's connected to the network the ability to access the intranet. Given the right permissions, an intranet can enable collaboration utilizing this single point of storage.
A cloud-based solution can be hosted on private hardware, but it will depend on the integration and whether or not you've set up access control and authorization. Cloud systems are generally hosted outside the confines of your physical network, yet they offer a considerable amount of flexibility with access to data and applications.
Cloud Services
There are countless cloud services out there that your organization can use to establish lines of communication, including email, instant messaging, collaboration software, and more.
Unified Communications
If you can unify your business' communications, you will see quite a lot of benefits. Centralized software gives you the opportunity to host all of your applications in one location, like VoIP, Instant Messaging, Video Conferencing, etc., and it all reports back to one location where it can be tracked. Unified communications are a great way to monitor transparency and increase the value of your solution.
NuTech Services's IT experts can present you with the best communications solutions for your organization. To learn more, reach out to us at 810.230.9455.