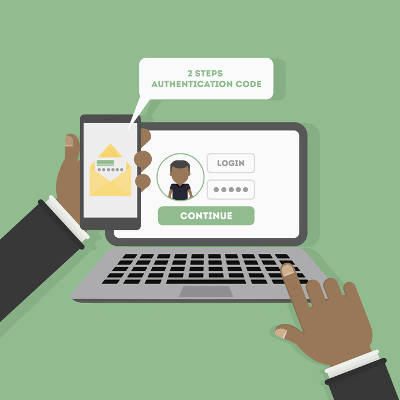 Data breaches are so common nowadays that you're lucky not to see one in the breaking news section of any news outlet. How is your business preparing for the inevitable data breach of intellectual properly and sensitive information? You need to start considering preventative measures, like two-factor authentication, to keep your data secure.
The main issue that two-factor authentication can solve is the decreasing amount of security provided by passwords. Technology has become so advanced that even complex passwords that maximize security can be cracked under the right conditions. Users tend to use easy-to-remember passwords which come with their own set of complications, so we'll talk about ways that your organization can use two-factor authentication to solve common password troubles.
It's a best practice to change your password every so often, and users might scratch their heads at how to remember some of these more complex passwords. Passwords should be at least 12 characters long, and must use special characters, upper and lower-case letters, numbers, and symbols. All of this must be done in a seemingly random string of characters, but users might try to use these characters in a way which makes it easier to remember. In fact, they may just use a password for another account, or one that includes information from a social media account, like the name of their dog or first-born child.
Generally speaking, it's best to keep information that could easily be found in public records out of your password fields. This includes the names of your children, parents, or other important individuals, as well as any information that you store on your social media accounts, like your favorite TV show or movie. Hackers have more tools than ever before to find out all sorts of information about you, so you have to be very careful about how you use this information in passwords. Plus, there's always the chance that you'll use this information for security questions, which doesn't do you any favors when hackers can just find the information at their own leisure.
Although password managers do make passwords easier to remember, the primary problem with them remains the same. If a hacker can find out what that password is, they can access all of your accounts easily enough. Two-factor authentication makes things much more difficult for a hacker, requiring that they have a secondary credential to access any account associated with it. This acts as a secondary security level, and it's one that requires the use of a mobile device, email account, or other access method. It's a great way to take full advantage of next-level security, and since it's easy to set up, you can do it quickly and efficiently.
Do you want to take full advantage of two-factor authentication? For more information about personal and network security, call us today at 810.230.9455.