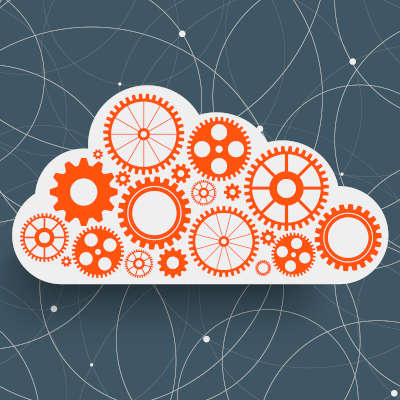 Of all the technologies currently used by businesses, the Internet is a strong contender for the most important. Regardless of their size, many businesses invest thousands each month into online Software-as-a-Service solutions as a means of more affordably equipping their users. Let's talk for a moment about another cloud platform that has seen some advancement: Infrastructure-as-a-Service.
An Intro to Infrastructure-as-a-Service
Infrastructure-as-a-Service essentially boils down to this—rather than purchasing the equipment and dedicating the space to host their critical solutions in-house, IaaS eliminates the need for native servers and transfers their functionality into a cloud environment. With the market for cloud storage and processing at $100 billion and counting fast, this has proven to be a popular option.
Cloud services like hosted desktop, which enables a business user to access specific software solutions, have been around for years. Over time, applications have grown to be much more sophisticated. Pairing this increased sophistication with considerable investments made into these services, it only makes sense that entire computing infrastructures can now be had via the cloud. With big names like Amazon, Google, and Microsoft all contributing, essentially all processes involving computers nowadays can be delivered in such a manner.
With IaaS in place, a company can enjoy its needed access to computing resources on demand without having to worry about the considerable upfront costs that would traditionally come with these capabilities. IaaS also helps prevent a lot of waste via overinvesting in necessary space. Along with its customizable resource allotment, the cloud and IaaS give businesses many additional benefits:
Superior performance – Your business' IaaS platform is managed and maintained by the service provider, with all the tools needed to keep systems up and secure.
Powerful security – Security has been a crucial consideration for many years, so today's cloud providers invest heavily in security.
Enhanced flexibility – Companies can access effectively unlimited computing resources, and it provides a lot of flexibility and scalability.
Built-in redundancy – Hosted infrastructure includes built-in redundancy, disaster recovery, and continuity options.
Consistent Pricing – Companies that are looking to make a move to IaaS, are normally doing so to avoid huge upfront and maintenance costs. While IaaS isn't the consistent price that Software-as-a-Service options provide, IaaS does offer a transparent pricing structure and provides businesses that know their underlying traffic the means to successfully predict their computing costs.
For a business looking for value, IaaS can be a promising option. Call NuTech Services today for a consultation into how you can best acquire the computing resources that support your business at 810.230.9455.