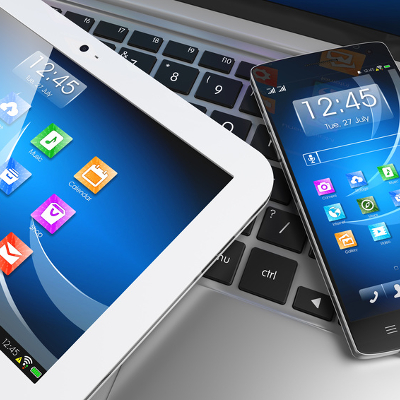 Bring Your Own Device policies have helped many companies save money on technology by allowing employees to use their own devices, rather than taking on the cost of providing devices. However, as much as a BYOD approach can help a business financially, there are some potential drawbacks to adopting one that you should be prepared to deal with.
Managing These Mobile Devices
Whenever there is a Bring Your Own Device strategy enacted, there needs to be Mobile Device Management in action as well. Your MDM software also needs to be monitored, as this will inform you if someone without the proper authorization is accessing data that they shouldn't be.
However, sufficient monitoring is a time-intensive task. It is even possible that it would require you to add an additional employee to properly make use of your MDM software. Before you commit to these measures, which are a must for successfully implementing BYOD, make sure you have (or can obtain) the resources to run them.
One great solution to mitigate your organization's overall BYOD costs is the built-in automation that many of today's Mobile Device Management platforms offer. This automation can be customized and run to allow your technicians to focus on the core aspects of your business' technology rather than spend all of their time, and your money, monitoring employee smartphones.
Streamlining For Support
A major advantage to providing employees with work devices is the control you have over the devices you provide. By selecting a specific model for your employees to use, you can standardize your systems that much more, and make your IT administrator's job that much easier. By reducing the variety of devices they need to be familiar with, IT can service them more quickly and effectively.
This can be a drawback to BYOD, as it makes support a more arduous task and–as a result–more costly. With a variety of devices and their specific issues, it becomes a more time-intensive task to identify and resolve any problems. Taking this into account, it may be a more cost-effective option to invest in standardized mobile devices for your company to use, rather than try to manage the variety of devices your workforce likely uses based on personal preference. This is a variable that you will need to consider based on your specific circumstances and abilities. Do you finance devices for your staff? Or, manage the varying devices your staff will bring?
Leaving Yourself Vulnerable
Not all devices are equally suited for use in a BYOD strategy–sometimes, a new feature can lead to a pretty severe vulnerability. Take, for example, any device with iOS 11 installed. Despite having switches in its control center to activate and deactivate Wi-Fi and Bluetooth, these switches don't actually deactivate their connection. This leaves these devices vulnerable, and if they were a part of a BYOD implementation, your business becomes vulnerable, as well.
Wasted Resources
Often, the question isn't if BYOD makes sense, it's if BYOD makes sense for a particular employee to have access to. Some companies will reimburse their staff for the personal data that they use. However, if an employee's responsibilities don't really require the use of a mobile device, having them involved in a BYOD strategy is akin to paying for their personal use of the device; and, can hinder their overall productivity.
Don't get us wrong–BYOD can be a great benefit to your business and its bottom line. You just shouldn't dive in without considering the potential downsides and planning how you will go about solving these problems. The IT professionals at NuTech Services can help. To learn more, call us today at 810.230.9455.