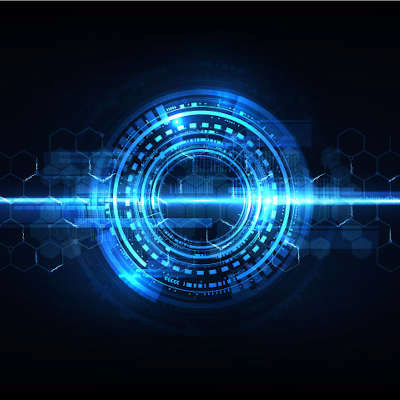 With businesses slowly resuming their operations, it is effectively guaranteed that this process will be bumpy. However, this in and of itself presents an opportunity for these businesses to improve their operations for long-term benefits. Whether you are actively opening your doors or ramping up to do so, you need to have today's technology supporting you and your activities.
Let's review some recommended technologies for you to embrace as you reopen your business.
Updated Hardware and Software Solutions
First things first—while businesses resume their operations, the chaos that will predictably ensue is the perfect time for cybercriminals to take their shot. Therefore, you need to make it a priority that all your hardware and software solutions are fully updated or upgraded as improvements are made available. In doing so, you make sure that the tools your team will use are as secure as they can be against the latest threats.
As a bonus, updated solutions commonly come with other improvements and features that add to your potential productivity. This means that your team will be in the position to accomplish as much as they can in the shortest available time without being distracted by security concerns.
Cloud-based Technology
Cloud-based tools have created the opportunity for businesses of all kinds to successfully adopt specialized solutions for their needs. Telework is also made simpler using cloud-based technology solutions, as your solutions are made accessible from wherever your team happens to be working due to its inherent mobility and operational efficiency that your functionality will require.
Monitoring and Maintenance Services
As your team returns to the workplace, there is likely to be a lot of work necessary before your operations are back to 100 percent. One thing is certain: you won't be able to afford any downtime that could possibly be avoided.
For this to be the reality inside your office, you will need to ensure your uptime… something that a relationship with a trusted IT professional can do. Using remote monitoring tools to proactively catch burgeoning issues and fix them before they impact your business, a provider like NuTech Services can potentially identify and mitigate problems without you ever realizing that you had an issue at all.
Telework and Communication Capabilities
With the ongoing risk that businesses may once again need to close their doors, it only makes sense to have the communication and collaboration tools that would enable true business continuity. The right technology can make the shift to remote work almost seamless, especially if the cloud and its many capabilities are leveraged appropriately. With many capabilities now offered as-a-Service, Voice-over-Internet-Protocol coming to the forefront of communications, and so many other business resources now taking advantage of cloud delivery, your team should be just as capable at home as they are in the office.
A word of warning needs to be shared, however, as remote work can potentially give your team the opportunity to expose your data. If you elect to use the cloud, this makes the next section even more important.
Security and Authentication Measures
For your data to remain protected throughout remote work, you need to have the right solutions and procedures in place for your team to use and follow. A VPN (Virtual Private Network) will enable your team to safely access your business' data while they are working remotely, and the proper protections on their endpoints will help to minimize their risks.
As far as their access controls are concerned, each team member needs to follow authentication practices that meet a high standard. Their passwords need to meet vigorous security benchmarks, used in conjunction with protections like multi-factor authentication, or MFA.
Your office also needs to be made impervious to as much downtime as possible to permit your team the most productivity as they work.
For assistance in making any of these preparations, or with any IT challenges you are facing, reach out to NuTech Services! Help is only a call to 810.230.9455 away.