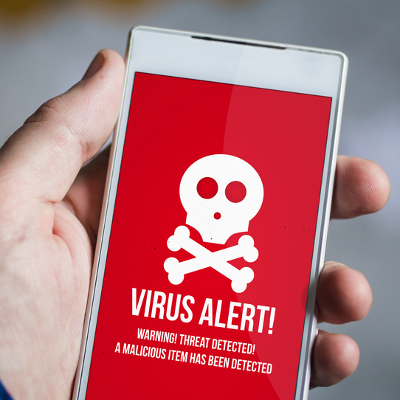 You don't often hear about mobile operating systems being vulnerable to security threats (desktop vulnerabilities usually hog the spotlight), but when you do, they're usually major problems that you need to be aware of. One such threat is called "Hummer," a trojan that has installed unwanted apps and malware to more than a million phones all over the world.
About the Hummer Malware Family
The Hummer family of malware has increased in reach and scope since earlier this year. Cheetah Mobile reports that, at its peak, Hummer infected as many as 1.4 million devices daily. Thought to originate in China, Hummer infected over 63,000 devices daily in China alone. While the number of infections has begun to drop off, there still remain an astounding number of infected devices: about 1,190,000.
As reported by TechRepublic, here are the top five countries that are infected by the Hummer malware family:
India: 154,248
Indonesia: 92,889
Turkey: 63,906
China: 63,285
Mexico: 59,192
What It Does
The Hummer trojan roots the device that it infects, effectively unlocking the operating system and allowing for administrator privileges. Once it has done this, it begins to install malware and unwanted applications, games, pornographic applications, and other dangerous, if not annoying, programs. Since the Hummer trojan gains root access, traditional antivirus and other preventative measures aren't capable of eliminating it from your device.
Perhaps the most annoying part of this malware is the fact that you can't even uninstall the unwanted apps. The trojan will reinstall them continuously, which is both frustrating and cause for concern. Cheetah Mobile ran a test on the Hummer trojan and came to some shocking results: "In several hours, the trojan accessed the network over 10,000 times and downloaded over 200 APKs, consuming 2 GB of network traffic." In other words, you can bet that you don't want this trojan installed on your device.
How to Fix It
If you think that wiping your device will get rid of the trojan, think again. Cheetah Mobile claims that even a factory reset won't remove it from your device. However, Cheetah Mobile's Killer app is capable of removing the trojan. Alternatively, users can flash their device, but this is a complicated procedure that may not be worth the effort.
Hummer is just one of the many mobile threats out there that users of smartphones and other devices need to worry about. To learn more about how you can secure your organization's mobile devices from Hummer and other threats, reach out to us at 810.230.9455.