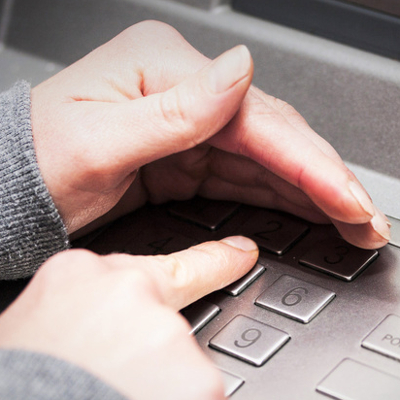 Banks and companies that manage automated teller machines, better known as ATMs, have been warned against another method thieves have been utilizing to commit identity theft–by no less than the Secret Service.
Machines in Connecticut and Pennsylvania have been found to have periscope skimmer devices attached inside, especially in those machines with openable lids that provide relatively easy access to the inner workings. The device is placed in such a way as to allow the probe of the device to read the magnetic strip on the card as the machine's user makes the mistake of utilizing that particular ATM.
Estimates place the device's battery life at 14 days per charge, with enough storage to collect 32,000 card numbers. Fortunately, the device doesn't seem to collect PIN numbers, but that is also unfortunate, as it indicates that these devices were possibly part of a practice run in preparation for a real robbery.
Despite the apparent lack of a PIN collection device on this version of the periscope skimmers, it is a good habit to cover the entry pad with your free hand as you input your number on most ATM devices, just in case the thieves have placed a hidden camera on the device, or accessed the native camera, which can capture your credentials as you type.
The new use of chip-based cards won't help you much, either, as many ATMs still require the magnetic strip in order to accept the card as legitimate.
Unfortunately, as these skimmers are placed internally, there isn't much of a method of identifying these devices by sight. The best advice to protect yourself from these scams, therefore, is to think a bit like a criminal trying to place a device. Is the ATM in a busy place with lots of potential eyes on it, or is it set aside, secluded and solitary? Is the top accessible, allowing for a cybercriminal to access the machine's inner workings through the lid? Be on the lookout for all of these suspicious traits.
As a precaution, do your best to utilize ATMs in high-traffic areas, with plenty of eyes around as to serve as witnesses for as many hours of the day as possible. Also, avoid ATMs where the body of the machine may be accessed easily, and use those that are embedded in a wall as often as possible. Those well-lit ATMs that are embedded in the walls of banking institutions are the ideal ones to use, as the high surveillance banks utilize will protect the machine (already well-defended on three sides by the building's construction) from tampering, as well as you from a cash-machine mugging attempt. Plus, most ATMs also have a built-in camera.
Of course, if dealing with finances pertaining to your business, it may be most advisable to utilize the tellers that aren't automated, or to handle your banking online behind the online protections that NuTech Services can put in place for your business.
Call 810.230.9455 to discuss the security improvements that we can provide.