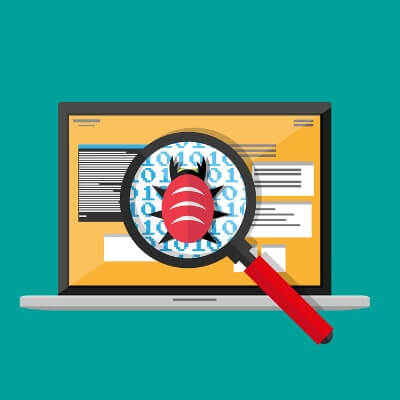 Just a few months after finding themselves in a firmware fiasco, Intel is making news for all the wrong reasons. This issue had the potential to affect the CPU of a device, causing a severe dip in the performance of the device.
In a blog post by a user going by the name Python Sweetness, an issue was reported, describing "an embargoed security bug impacting apparently all contemporary CPU architectures that implement virtual memory, requiring hardware changes to fully resolve." This means that, thanks to this bug, the interactions that different programs would have with the CPU would be affected.
Under normal circumstances, a CPU will have two modes that it operates under: kernel, which permits the user to make changes to the computer itself, and user, which is considered a 'safe' mode. Python Sweetness discovered a bug that blurred the distinction between the two modes. The bug allowed programs run in user mode to also access kernel mode, possibly allowing malware to access the computer's hardware.
However, the circumstances have proven to be less dire than they originally appeared. The expectation was that this bug would cause entire processes to shift back and forth between user and kernel mode, hamstringing the speed at which the device would operate. There was also the expectation that this issue would not be able to be resolved without a hardware change.
For PCs with Windows 10 installed and an antivirus that supports the patch, the fix should already be in place. However, to confirm this, go to Settings > Update & Security to see if there are any updates waiting to be installed. If not, check your update history for Security Update for Windows (KB4056892) or check with your antivirus provider to find out when it will be supported, the patch will not install until it sees that the antivirus has been updated to a version that the vendor verifies supports this patch.
Android devices had an update pushed on January 5 to provide some mitigations, with more protections coming in later updates. These patches have already been pushed to Google-branded phones, like the Nexus and Pixel lines, and may have been on other Android devices. It doesn't hurt to check, and if you haven't been updated, go online and put pressure on your carrier on a public forum.
Google Chrome should be updated with similar mitigations on January 23, with other browsers updating soon after. To help protect yourself until then, have your IT team activate Site Isolation to minimize the chance of a malicious site accessing data from another browser tab.
Other devices (like NAS devices, smart appliances, networking equipment, media equipment, etc.) may also be at risk, as they are using similar hardware. It's really important for business owners to have their entire infrastructure reviewed and audited.
These kinds of issues help to demonstrate the value of an MSP's, or managed service provider's, services. MSPs like NuTech Services are sure to keep themselves informed on the latest developments in IT security and any resolutions they can pass on to businesses like yours, if they don't implement them on your behalf.
As a result, you and the rest of your team can go about your business without having to concern yourself with solving issues like these, knowing that you can trust the team who is solving it for you. For more ways that an MSP can help keep your business security and operations optimized, reach out to NuTech Services at 810.230.9455.