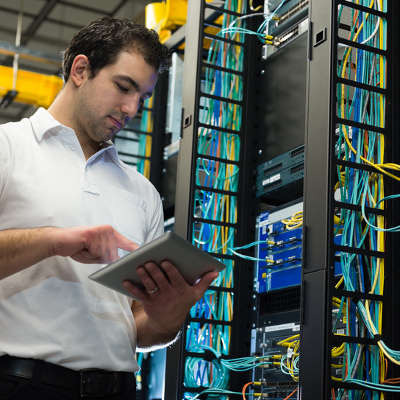 Most people think of audits and immediately cringe, but the fact of the matter is that businesses wanting to maximize output can really benefit from an audit. Audits can be great ways to ensure that a business' priorities are being given their due attention, and that best practices are being utilized. An audit of your IT infrastructure and network can go a long way toward helping you determine if there are changes you need to make in order to maximize the profitability of your organization.
Here are three of the most common problems that our technicians find when conducting our comprehensive IT audits.
Outdated Software
It doesn't matter if it's the operating system on your workstations or the software on the servers, if you fail to apply critical updates and security patches to your operating systems, then your network will be vulnerable. This is a big red flag during any IT audit. Since outdated versions of software can become problematic for your integrated security protocols, by not properly updating your mission-critical software, you could be putting your business at significant risk.
An Absent Business Continuity Plan
As a part of a risk management strategy, any organization that doesn't have a business continuity plan is ignoring the truth. The facts suggest that a disaster could happen at any moment, whether a company is ready or not. If you fail to prepare for a disaster, you're staring failure in the face.
Poor or Lackluster Implementation
When it comes to regulatory compliance, NuTech Services will audit your internal processes, and analyze how they could be more efficient or secure. If you have outdated IT policies, they can end up costing you a lot more than a passing grade on an IT audit. If you haven't properly tested your infrastructure, or if you've failed to deploy modern security best practices like multi-factor authentication, then your organization will perform poorly on an IT audit. Furthermore, if an auditor sees that your organization's IT department splits responsibilities on a per-task basis, you'll be more likely to score lower than if all IT resources understood how to perform every task necessary to their position.
These are only a few ways that your company could fail to perform as intended during an IT audit. If you want to ensure that your organization can pass your next audit, then you'll want to ensure that your IT understands the importance of adhering to security best practices and industry standards.
Lastly, it is incredibly important that you remember that auditors aren't the ones who are trying to sink your business. If anything, they are attempting to help you improve the way your organization operates. They are simply doing what your IT department should be doing in the first place by checking to see if you have unpatched or vulnerable systems, or aren't adhering to best practices.
NuTech Services can help your business ensure its security by performing an IT audit. We can comb through your network for any potential issues and suggest ways to resolve them. To learn more, reach out to us at 810.230.9455.