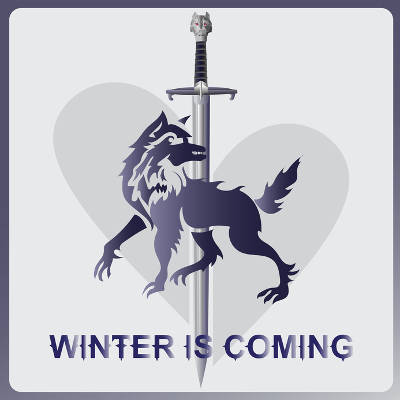 Security is a major concern for anything successful, and television programming is no different. Game of Thrones, the BBC's epic production based on George R.R. Martin's book series A Song of Ice and Fire, has always been concerned with their security–and with the television series overtaking the book series, that concern has only grown as the production has brand new secrets to keep safe. As a result, the production has seen a steady increase in security.
Last season, scripts were handed out much more sparingly, and code words were assigned to characters and scenes. The network has also stopped the tradition of distributing advance copies of the program to members of the press, which is normally done so that reviews may be written.
With the action in the show finally overtaking the action in the books this season, the concern for the show's security has leapt to new heights.
This year, two-factor authentication had to be set up on every cast member's email account, where they would receive their copy of the script. According to Nathalie Emmanuel, who plays the role of Missandei on the show, these copies were not to be printed out. Even the notes that the cast members received during rehearsal were not to leave the set, and had to be turned in before the actors could leave.
This dedication to secrecy only makes sense. Game of Thrones is a bona fide cultural phenomenon, and more importantly has generated an astonishing amount of revenue. This is mainly because subscribers to HBO's content repeatedly tune in every week to find out who is next on the chopping block–the show's version of critical data. If that data was to get out ahead of schedule, subscribers would have less of an incentive to subscribe and would quickly transfer their focus (and capital) elsewhere.
Your business' data needs to be secured for similar reasons–just substitute 'subscribers' for 'clients' in the situation above, and you see the importance of keeping your data secured.
Taking a page from Game of Thrones' production can help you here. Two-factor authentication is a method of ensuring data security by requiring a secondary form of authentication to access an account, for example, a unique code sent to a mobile device. If the password were to somehow be guessed by some other party, they wouldn't be able to access the account without the secondary code. There are many businesses that are already using this method, both as a means of compliance with various regulations and to reinforce their security.
So, tell us: are you looking forward to the rest of this season of Game of Thrones? Tell us in the comments, but please don't spoil anything!