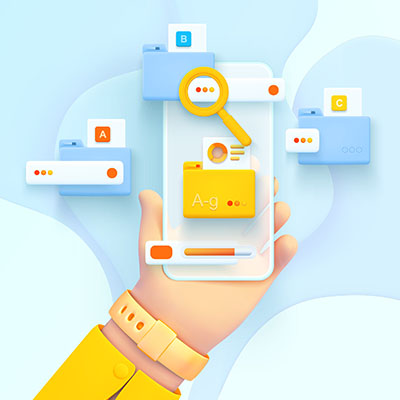 Businesses must often store documents for the purposes of compliance, but anyone who has managed a document storage system that uses physical documents, like filing cabinets or otherwise, knows that it can get a little complicated and messy. Technology offers better alternatives that make things easier, efficient, and most important of all, more secure.
A document management system (DMS) can be used by just about any business to replace the aging filing cabinet. You won't need to handle physical documents any longer, instead opting to scan them and store them in a secure database. DMS gives your business much greater control over documents by providing dynamic options to help you efficiently and securely store and share them with others at your organization.
Let's take a look at some of the ways a DMS can aid your business' document storage efforts:
Improving Compliance
Considering the current state of compliance, there's a good chance that your business needs to adhere to at least a handful of them. These regulations are often complex and almost always require data security. It can get expensive to secure physical documents in a way which complies with these regulations. Document management systems, on the other hand, provide a secure platform that strictly adheres to these regulations while improving transparency and control over the files stored in it. If you use a more complex DMS, you might also have capabilities to show visual data flow for documents, something that backs up your claims of compliance in the face of an audit.
Improving Data Security
DMS provides a safer alternative to your traditional filing cabinet allowing for better protection against theft. DMS offers additional layers of security and control that you just can't get for physical documents. A cloud-based DMS is maintained and managed by a provider, and as such, it is protected by their own security team. Furthermore, in case of an emergency or disaster, the data is made available to your remote teams, allowing for productivity and redundancy that you don't get from physical documentation.
Saves You Money
Even if it doesn't appear to, printing and file storage do have large costs. Consider how much you spend on printing for all of your important documents, then double that so you have backups in place, too. When you think about the fact that it can cost almost $20 to file one document and over $200 to reproduce it, you might realize that eliminating these expenses is the right call. DMS allows you to reduce these costs and make your files more accessible in the process.
Enhances Organizational Productivity
The biggest return on your investment will by far be in the realm of productivity, as you no longer have to waste countless hours sifting through filing cabinets to find physical documents. You can easily locate and share documents as needed with anyone on your staff who needs access to them. Imagine all of the ways you can better use that time to your organization's benefit!
NuTech Services can help you implement a DMS that works for your particular needs. To learn more, reach out to us at 810.230.9455.