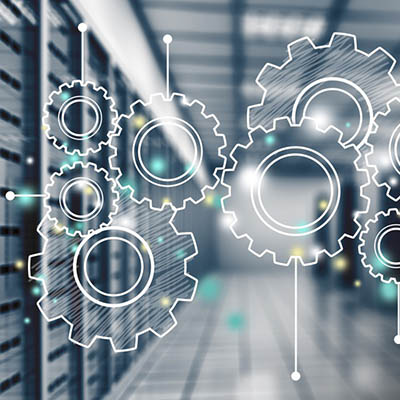 Data is an asset, there's no getting around this fact. Therefore, your business needs to consider it important enough to protect with a data backup and disaster recovery solution, as even something unlikely, like a natural disaster or hacking attack, could place your organization in peril. We're going to take a look at some of the different kinds of data backup and disaster recovery you can expect to see, as well as four terms that you should understand.
The Types of Backup
Here are four of the most common types of backup that you can expect to see in an office environment:
Full backup: This type of backup makes a copy of all selected files in their entirety. Most backup solutions will have to initially go through this process, and since this is such an intensive process, it will take longer than other data backup types. If this is your preferred method of backup, it will likely have to be done after-hours, as it takes a long time and could tie up processes that are needed during the workday.
Differential backup: This type of backup only backs up changes made to the data. This allows for faster backups, but the process of recovery is much slower.
Incremental backup: This type of backup is much like a differential backup, with the main difference being that an incremental backup will always back up the data regardless of if a full backup was completed or not.
Mirror backup: A mirror backup makes a real-time duplicate of the source and backs it up. This creates complete redundancy, but it also comes with various issues. For example, if the material is deleted by mistake, the mirror will also be deleted. This reason alone dissuades IT technicians from using mirror backups as a viable solution for their backup needs.
Now that the types of data backup have been explained, we'll go over some of the backup-related terms you might want to know.
Business continuity: A business continuity plan is designed to help your business get back in proper functioning order if you're ever hit by an unfortunate situation. All organizations need to have a business continuity plan in place.
Disaster recovery: Disaster recovery is specifically there in the event your business suffers from a disaster involving data loss. This includes cyberattacks, sabotage, user error, and even weather-based disasters that destroy infrastructure.
Recovery Point Objective (RPO): RPO is a benchmark that represents which data will be recovered by your business if it wants to get back to normal business operations following a disaster.
Recovery Time Objective (RTO): RTO is a benchmark that represents the time needed for your business' data to be restored. Minimizing this number is critical to keep downtime as low as possible.
NuTech Services can help your business by equipping it with a comprehensive data backup and disaster recovery system. To learn more, reach out to us at 810.230.9455.