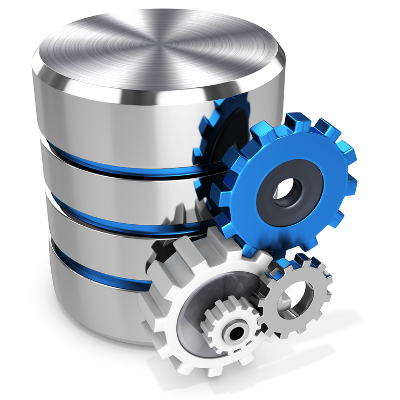 It's every business owner's worst nightmare; they wake up to find out that their entire data infrastructure has been wiped out by some unexpected natural disaster or hacking attack. The only way to guarantee that your business's future remains intact is to have some sort of data backup and recovery system, just in case of the worst.
However, if you're unfamiliar with data backup solutions, you might not know where to start. We've outlined several options that your business has, as well as which ones are the superior choice.
Local Data Backup
Most organizations will immediately think of local data backup as their first option. While it's a great way to avoid the risks of not having any data backup at all, keep in mind that it's far from the ideal solution. Two types of local data backup solutions are magnetic tape and external hard drives. These allow you to keep a copy of your business's data on-site in the event of a disaster, but it's not a guarantee if you want to ensure the recovery of your data.
Imagine for a moment that your business was struck by a disaster so great that it eliminated pretty much everything that your organization had stored in your office. Fires, earthquakes, tornadoes, or floods all have this destructive capability. If this were to happen, your organization would be left without a trace of data to go off of. Furthermore, you also run the risk of malware infections, user error, or hardware failure when hosting your data backups on-site.
So… what's the next best thing?
Cloud Backup
The next logical step would be to host your data off-site, and the cloud allows for just that. If your in-house infrastructure were to be rendered obsolete or incapacitated by some sort of disaster, you could restore your data quickly and efficiently through the use of a cloud backup and restoration process. Plus, you can forget about the potential user error that could arise from having to manually set and restore through tape backups.
Multiple Data Center Backups
Before going all-in on a cloud-based backup, you should ask them how many data centers that they use to store your data. Ultimately, you want your organization's data to be stored in as many different locations as possible, as this improves the odds that your data can be located and restored. Basically, if the data can't be found in one data center due to some sort of internal problem, you'll know with certainty that at least one of them has it.
Backup and Disaster Recovery (BDR)
For organizations that are serious about business continuity, an enterprise-level Backup and Disaster Recovery (BDR) solution is the best option to ensure the preservation of your mission-critical assets. BDR works by taking a backup of only files that have been changed since the last backup was taken, which allows it to take multiple backups throughout the workday instead of just one large backup after-hours. These backups are then stored in the cloud for future access.
BDR can also restore directly to a device, or to the BDR hardware itself, depending on just how bad the disaster is. This keeps downtime to a minimum and helps you get back in business as soon as possible following a disaster. If you have nothing to restore your data to, a backup device with all of your data can be sent to your office's location overnight.
Are you ready to get started with BDR? To learn more, reach out to us at 810.230.9455.