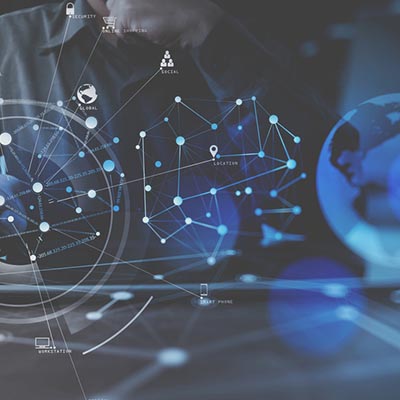 Technology plays an important part in managing any modern business, especially with the elevated importance of information in a data-driven world. Today's blog is dedicated to four emerging technologies that are changing the way that organizations approach operations.
Artificial Intelligence
AI might be primitive in a lot of ways at the moment, but this doesn't mean that it's not growing in popularity. Machines can get smarter the way that humans do when they perform the same function several times, but unlike humans, machines don't have various emotions to hold them back. Here are a few ways that a business can leverage AI to its advantage:
Processing large amounts of data
Personalizing customer experiences
Operational automation
Security
Predicting demand
And more
Businesses might have expensive operational issues that demand AI-integrated solutions to handle them, thus expanding the market and allowing for rapid adoption. Automation in particular is being adopted at an alarming rate, and this is driving the demand for artificial intelligence.
Blockchain
Blockchain has been making headlines in the news, fueled by the cryptocurrency fads that have utilized the technology. Blockchain creates a public ledger that is distributed rather than centralized, with each block storing all of the data that is relevant to a transaction. Once this data is captured, it can't be altered without changing all data that has come afterward. This presents considerable data security benefits.
Some businesses hope to use this increased security to their benefit using a more distributed system. The more people who utilize the blockchain, the more we learn about it, meaning more tools are created to help organizations leverage the blockchain. Here are some of the ways that organizations can utilize the blockchain:
Managing supply chains
Identity management
Recordkeeping & archiving
Data security
And more
Blockchain is so popular that even Oracle's head of blockchain development claims that half of businesses will find a use for blockchain in the next three years.
5G
The past 40 years have shown that wireless technology has a lot of opportunity to improve. Wireless broadband will see an increase from the 4G used today to 5G. In fact, it could potentially change the world. Data speeds could reach as high as 1GB/second or higher, giving many businesses access to the following benefits:
Faster speeds
Reduced Latency
Greater Capacity
Improved Battery Life
And more
Innovation will drive businesses to adopt faster technologies than ever before, and Qualcomm has found that 5G will become a "general purpose technology" in the near future, used so much that it will be akin to electricity or vehicles.
Virtual Reality
The consensus is that virtual reality is pretty neat, but not practical in the business environment. Unfortunately, this is far from the actual reality of the situation, as hardware and software advances have given organizations the means to use virtual reality in ways previously unheard of. VR is great for immersing users in virtual environments that can be used for practically any purpose, including training simulations, talent management, product design, and shared experience.
What are some other emerging technologies that you think will be helpful for businesses in the near future? Let us know in the comments.