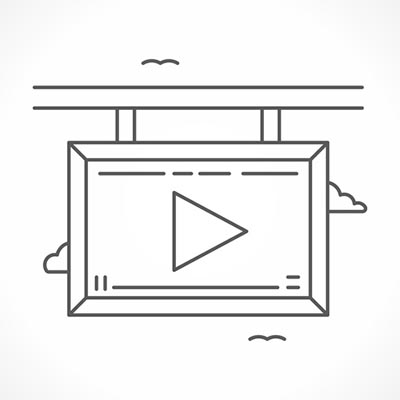 With so many new devices and strategies to use in the workplace, it should come as no surprise that even your office's signage can receive a major facelift from IT. Digital signage in itself offers the chance for a business to use displays in innovative ways. Here are a few reasons why you should consider it for your office.
It Gets the Job Done
You can't share information about your goods, services, or business if you can't get the consumer's attention. Digital signage has the potential to outperform other traditional media types to catch the viewer's attention. If you don't have enough room for all of the displays you want to share, digital signage might be able to help you better capture the message you want the viewer to walk away with.
It Makes Your Audience More Patient
If you find yourself at a loss for words, you can instead let the digital signage do the talking in certain cases. In other words, if you have a lot to get done but not a lot of time, you can use your digital signage to distract your audience long enough to enact what you need to accomplish. This is especially true in customer-facing establishments. After all, everyone appreciates something to look at while they're waiting.
It's More Affordable
Digital signage might require a significant up-front investment, but it saves you money in the long term thanks to its ability to change to anything you want your sign to say. There are minimal costs of upkeep related to digital signage, with the only real one being the occasional software update and the image it will display. You'll save not just money, but spacial costs associated with the signs. Your solution will pay for itself in the long run.
You don't even need a special display of any kind–just a simple television with the right inputs will work the way you need it to. If you're looking to get started with digital signage, NuTech Services can help. To learn more, reach out to us at 810.230.9455.